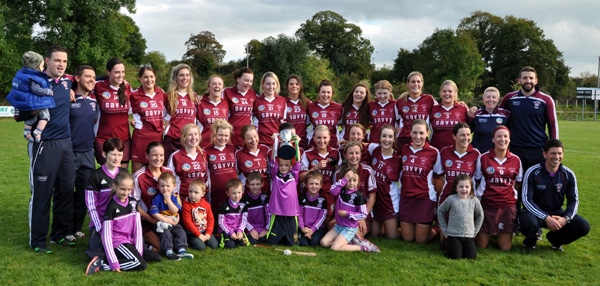 Intermediate County Champions 2014

INTERMEDIATE CHAMPIONSHIP

Borris – Ileigh Intermediates made history on Saturday last, and won their first ever County Final at this grade.

The first half commenced with point for point scoring from both teams, but from 20 minutes into the first half, Borris had settled to leave Drom behind, and lead by 4 points at half time. In the second half, an initial point from free, and a further fantastic goal  from Nicole Walsh, saw the team continuing to lead. Drom scored 3 points, but Borris retaliated by scoring four more. A goal from Drom left a 6 point lead for Borris, but a great goal from Deirdre Corcoran, sealed the cup and a County Final win for Borris by 9 points.

Scores from: N Walsh 1-07 (1-04 frees), M Bradshaw 0-01, M Maher 0-03, D Corcoran 1-01, S Kinane 0-01.

Final Score Borris-Ileigh 2-13 to Drom 1-07 

Team: Carmel O'Brien, Michelle Ryan, Shauna Rabbitte (captain), Niamh McGrath, Nora O'Brien, Teresa Ryan, Noreen Stapleton, Julie Kelly, Aoife Delargy, Deirdre Corcoran, Nicole Walsh, Moira Maher, Jane McCormack, Mary Bradshaw & Chrissy Kenny
Subs: Sarah Kinane, Michelle Ryan, Lauren Butler-Ryan, Catherine Ryan, Louise Fahy, Patricia McElwee, Aisling Kiely, Cloda Scanlon & Grace O' Mahony. S Kinane for J McCormack & C Scanlon for N Stapleton.

Munster Semi Final will be played against Lismore Co. Waterford shortly. Date TBA. Best of luck girls. A lot of hard work has gone into preparing this team for the League & County finals and great credit is due to all the players and the mentors.

Like "Borris-Ileigh Camogie" on Facebook for further updates. See gallery for more photos.

MINOR FIXTURES:

SHANNON ROVERS V BORRIS-ILEIGH – Sunday October 19th at 12 noon.

Annual General Meeting.

AGM has been set for November 29th at 7.30. Any nominations should be with the Secretary Louise Delaney before this time. 

Below are some more photos from the recent Tomás Max U10 Tournament.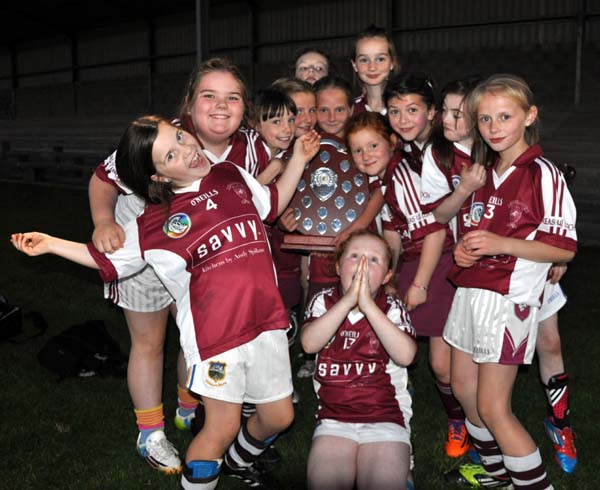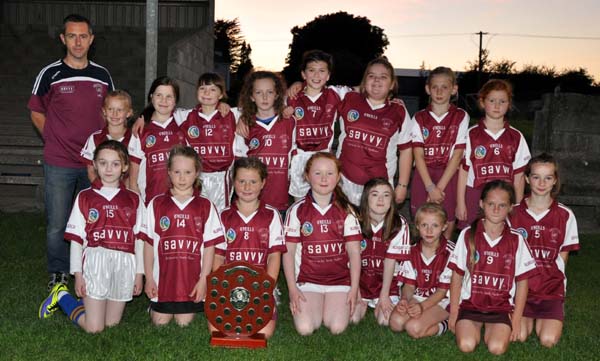 Tomás Max U10 Tournament Winners