Borrisoleigh Active Social Club
The AGM of the Borrisoleigh Active Social Club takes place in the Community Centre, tonight Wed Feb 6th at 8pm.  New members are always welcome.
Pilates class for our members continues every Tues at 6.45pm in the Community Centre.
---
Scór na bPáistí
We had a very entertaining afternoon last Sunday with the parish final of Scór Na bPáistí.
Two from each category go forward to the Area Final in the Marian Hall in Borrisoleigh on Sunday 17th February at 2pm.
Figure Dancing – Anna Meehan, Chloe O' Brien, Caimin Kennedy, Amy Maher, Ella Groome, Aoibhinn Keane, Keelan Chute & Michelle Meehan
Solo Song – Eve Maher & Áine Cosgrave
Recitation – Emma Jane Ryan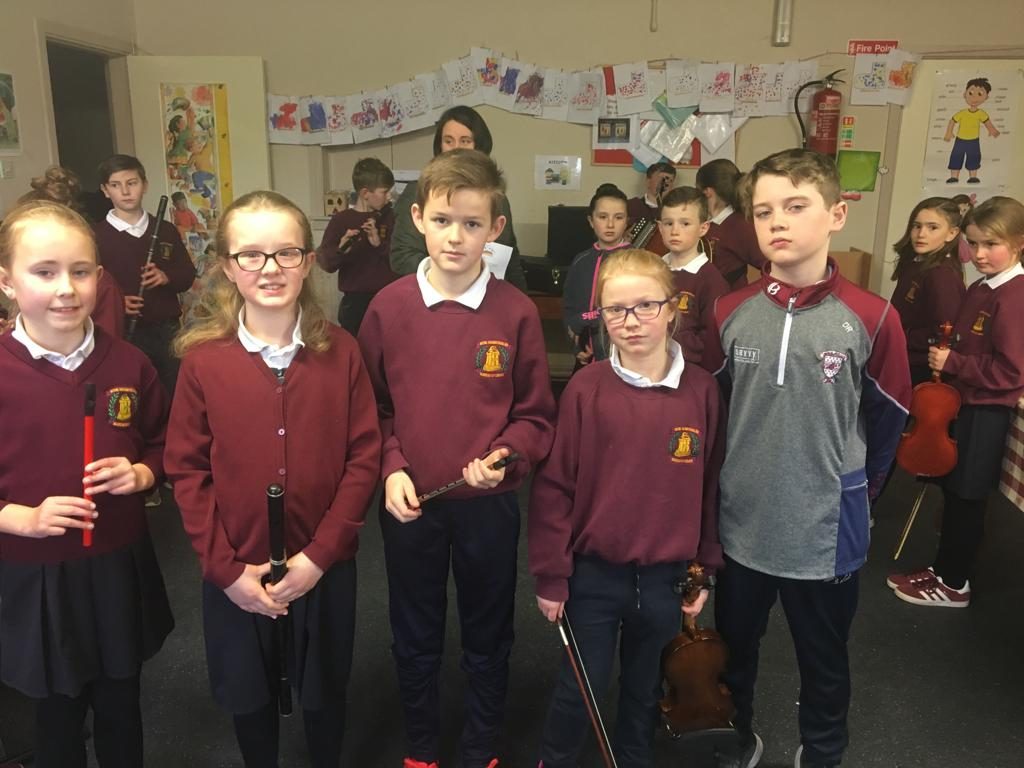 Instrumental Music
Maroon: Conor Kinnane, Blake Byrne, Aisling Boyle, Therese Groome & Tara Kennedy
White: Ava Stapleton, Amy Maher, Eve Maher, Cathal Kennedy, Christopher O' Donnell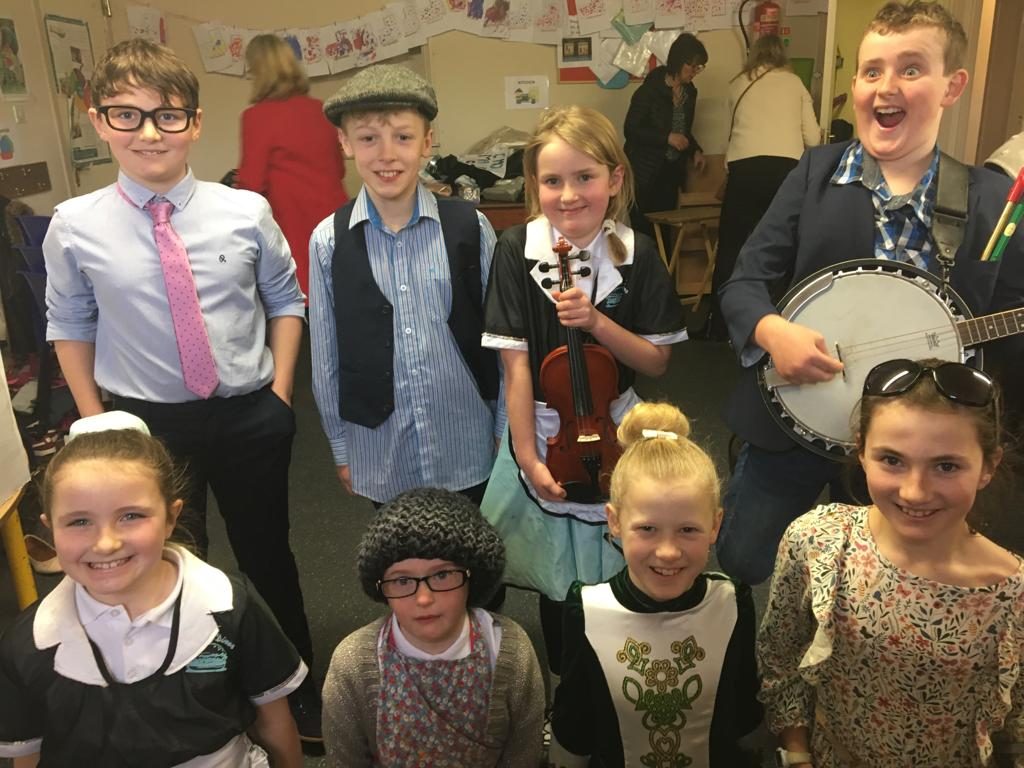 Question Time
Maroon: Conor Kinnane, Tara Kennedy, Michael Ryan & Aisling Boyle
White: Lisa Carr, Shane Ryan, Cathal Kennedy & Patrick Groome
Novelty Act: "Irelands Fittest Mammy" – Aisling Boyle, Tara Fitzgerald, Anna Fitzgerald, Will Cooney, Charlie Fitzgerald, Lisa Carr & Patrick Groome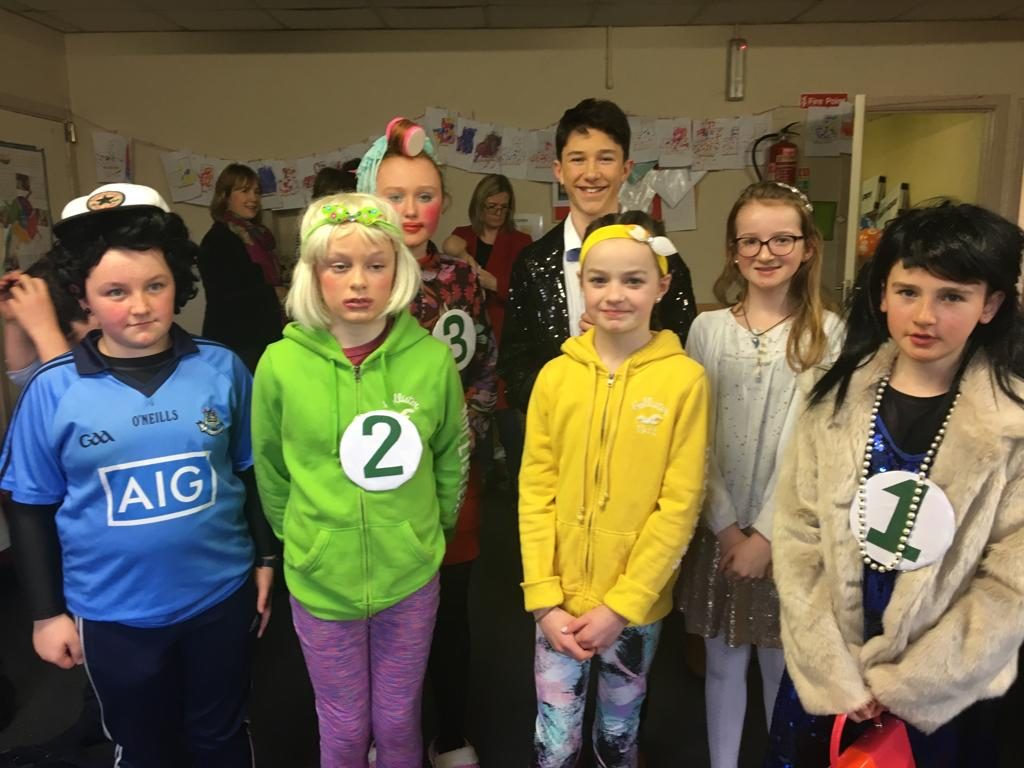 "The Big Birthday Bash" – Joanne Groome, Maria Groome, Grace Groome, Ella Groome, Jack Groome, Daniel Groome, Therese Groome & Eamon Groome
Ballad Group:
Maroon: Keelan Chute, Aoife Ryan, Nicole Colgan, Cara Young & Ella Slattery
White: Therese Groome, Amy Maher, Abby Young, Áine Cosgrave & Lucy Rabbitte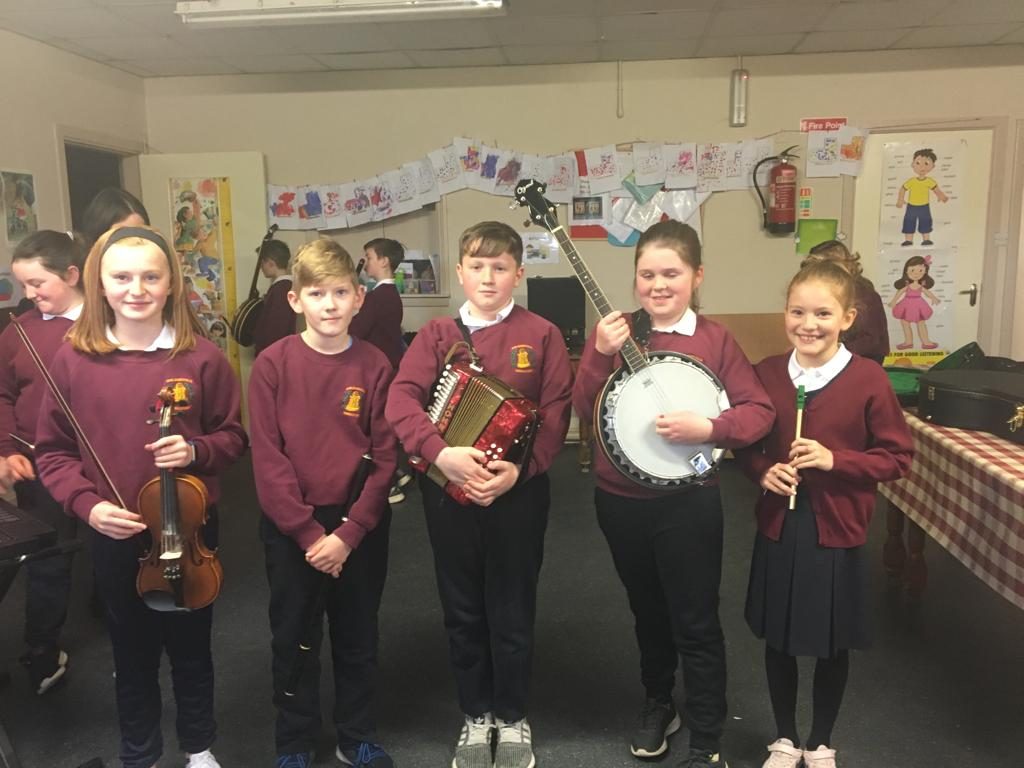 Set Dancing:
Maroon: Ella Slattery, Aoibhinn Keane, Amy Maher, Anna Meehan, Alesha Fanning, Therese Groome, Tara Fitzgerald & Ella Groom
White: Shane Ryan, Áine Cosgrave, David Rabbitte, Grace Groome, Michael Ryan, Lucy Rabbitte, Caimin Kennedy & Isabel Treacy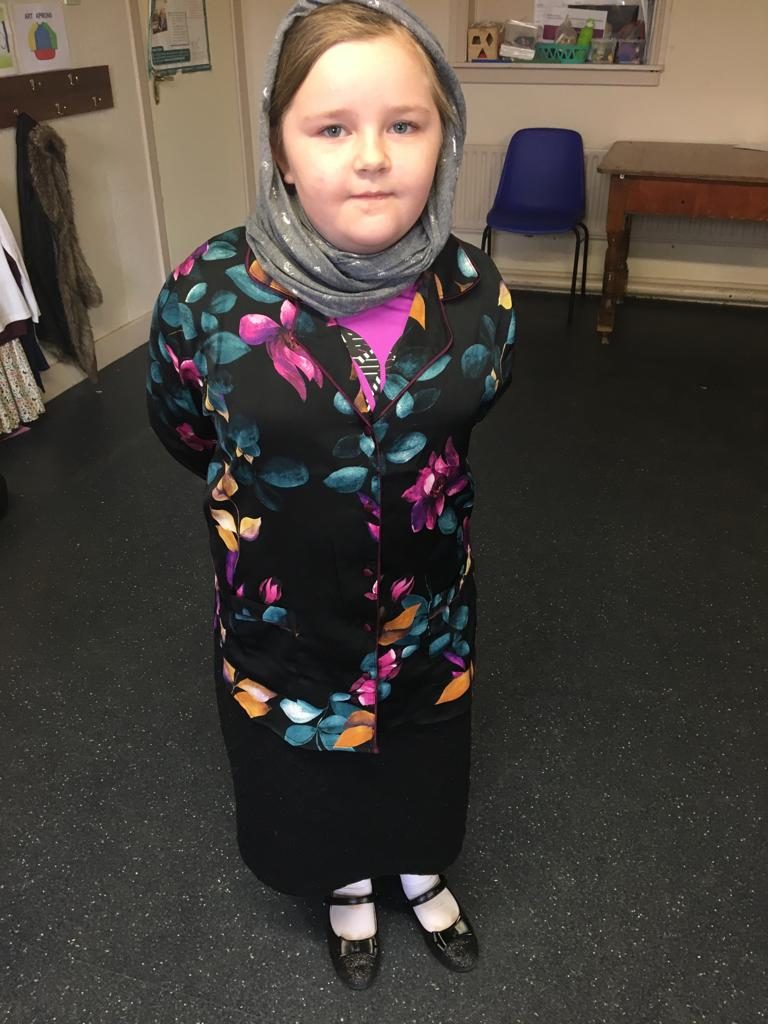 A big thank you to everybody who helped out at the parish Scór and to everybody who brought sandwiches & cakes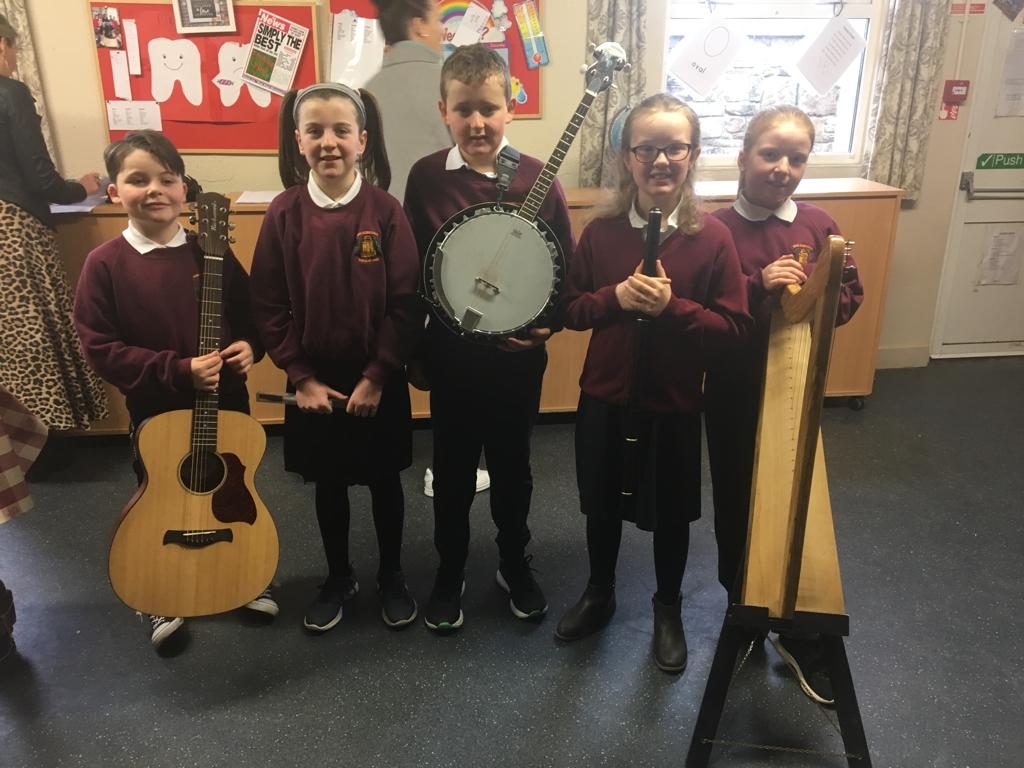 Date for you Diary:
The County Final of Scór Sinsir will take place on Saturday 23rd February in Newport
---
Fun Run – St Stephen's Day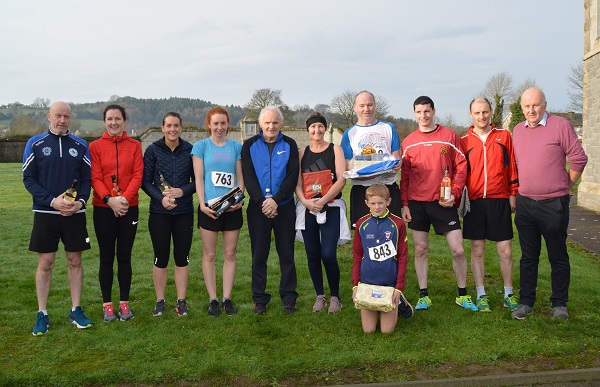 Larry Stapleton, Marie Slattery, Serena Moloney, Ciara Cummins, Paddy Dolan, Paula Stapleton, John Vahey, John Ahearne, Austin Ryan, John Walsh, kneeling Tom Delaney
St Stephens day has come and gone but memories have been made this year and history was created with a new winner in the men's race with John Vahey taking the honours to huge cheers. On a bright and cheerful day over 400 turned out for the walk, run and cycle with plenty of pram pushers on view. The overall event was what community sport and spirit is all about, with a great turn out from the senior hurlers, camogie girls, cycle club and track attack. The walkers and mothers with small children completed the occasion. The cyclists started at 10am led by PJ Delaney, who is our cycle organiser every year. The walk started at 11am with all roads leading to Rathmoy and back. The run was next at 11.05am, with a stampede up Pallas St and into the park for 3 laps and back to the centre.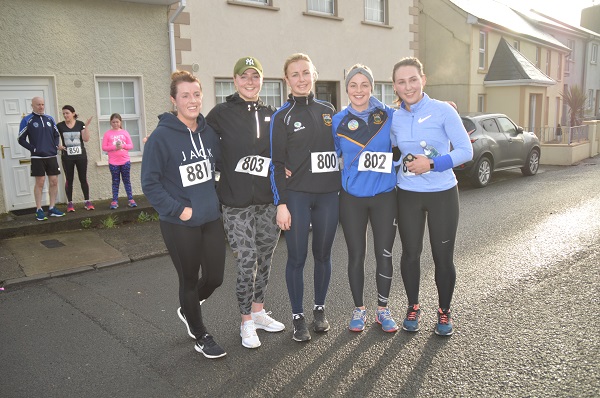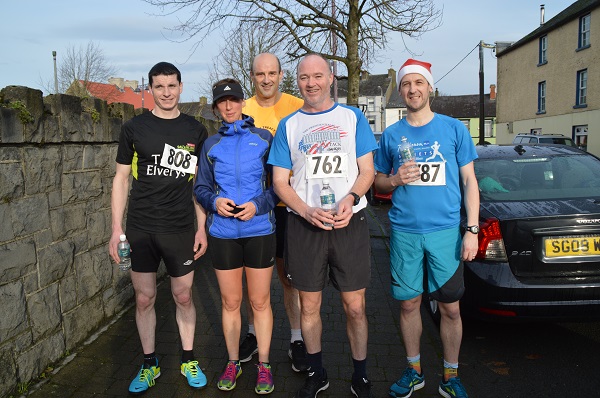 The ladies race was won by Ciara Cummins (Athnid,Thurles), whose family support the event every year, she was followed in by Serena Molony and Marie Slattery another 2 great supporters of the run. The men's title this year was up for grabs, with our unbeaten Michael Kiely out with the flu. Who would take this year's title? Well after 17 minutes and 37 seconds we had our answer, with John Vahey (Zenga) striding down the hill, with the opposition in his wake. What a race we will have next year with John Vahey and Michael Kiely going head to head. Larry Stapleton and John Ahearne came in second and third. A special mention must be made of our juvenile track attack runner, Tom Delaney who came in fifth. With Toms energy and stamina will he put it up the senior runners next year.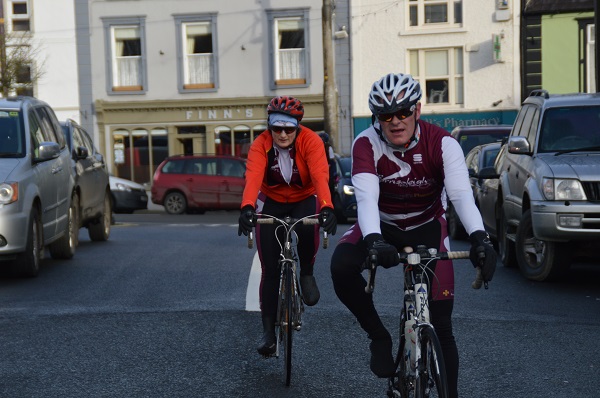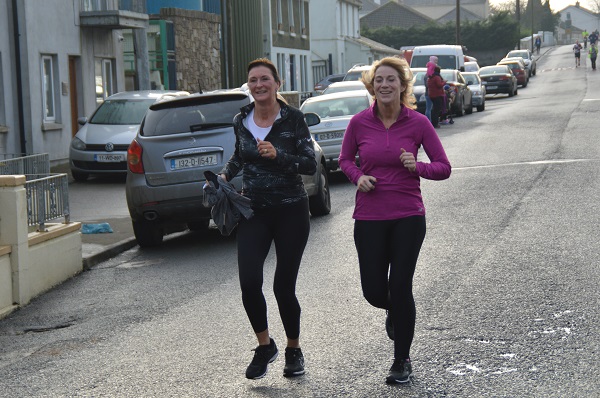 Over the years there have been some great battles between John Cummins and Conor Stakelum. Conor took the honours this year and gave John a wakeup call for next year. Sarah Cowan, home from England put in a great run and Mossy(Tom Ryan Farmer) shook Pallas Street as he came down the hill. Other prize winners were track attackers Paula Stapleton and Austin Ryan. With all the races over, everybody enjoyed refreshments and tea in the Community Centre under the watchful eye of our P.P FR. Hennessy.  A special thanks to everyone who helped on the day and to race director Paddy Dolan, who wishes he was 30 years younger and challenging for honours.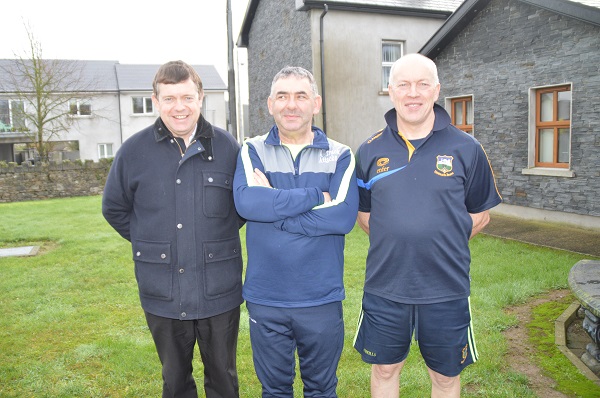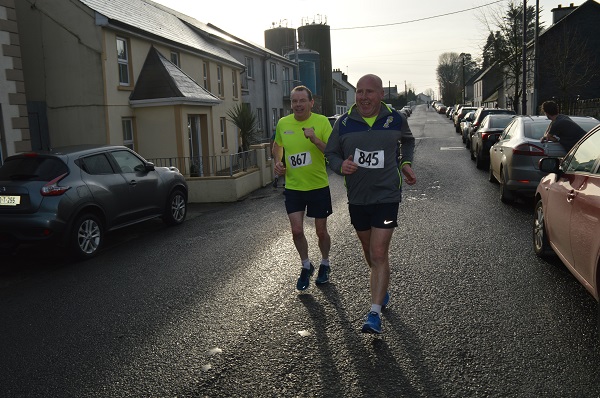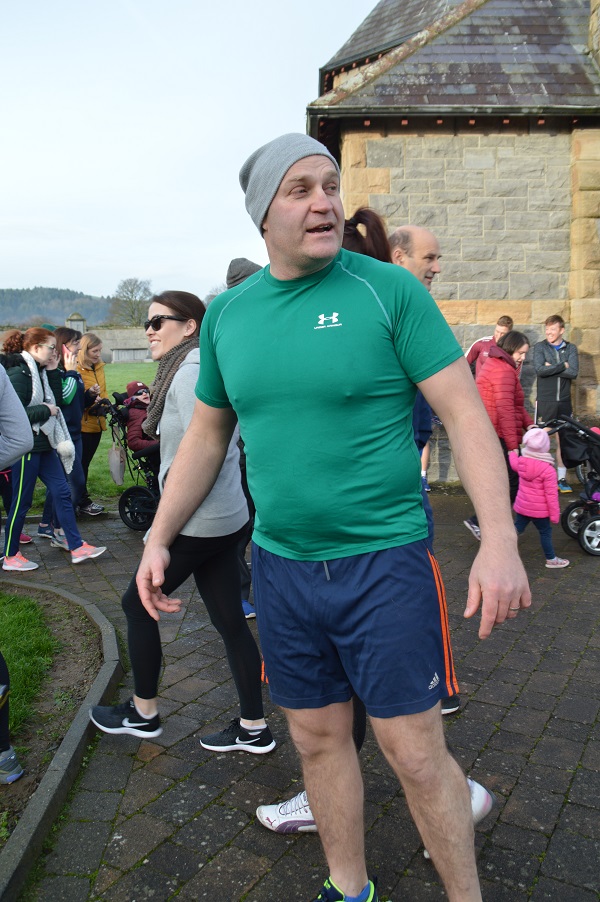 On behalf of the Community Centre, thanks to every one who turned up on the day and looking forward to seeing you all again on the 26/12/2019
---
Borrisoleigh Festival
Borrisoleigh Festival Committee will hold their AGM on February 12th @ 8pm in Marian Hall. New members always welcome.
---
St Joseph's College Notes
School Camogie Title for St Joseph's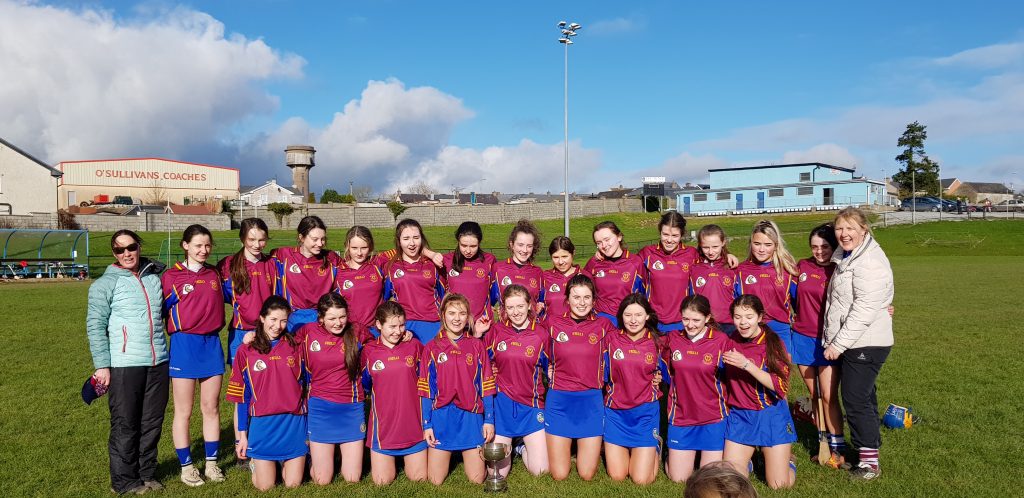 St. Josephs College Borrisoleigh had an emphatic win over Pres. Mitchelstown in the picturesque setting of Kildorrery in the Munster Intermediate camogie final. Borrisoleigh were first out of the traps with a well taken point from Katie Fitzgerald, followed by one each from Caoimhe Carey and Dannielle Ryan. Mitchelstown eventually settled and scored three points without reply. At this stage, fifteen minutes into the game it looked like it was going to be a very tight encounter but Borrisoleigh were dogged in their tackling with Miriam Murphy to the fore in defence, ably assisted by Anna Stapleton and Grainne McLoughlin particularly prominent. Mitchelstown faded dramatically in the last ten minutes of the half after goals from Caoimhe Carey and Miriam Murphy . Aoife Dwyer scored some fabulous points, bringing the half time score  2.8 to -3.  The second half was very drawn out due to numerous injuries on the Mitchelsown team, they were beginning to miss their captain who had fractured her collar bone playing football the previous evening and morale was beginning to dip. Borrisoleigh remained composed and brought the first munster title to the school since the All Ireland Junior success ten years ago.
Team: Laura Young ,  Anna Stapleton, Hazel Reynolds, Grainne Mc Loughlin , Emma Galvin, Miriam Murphy(1-0), Sarah Seymour, Aisling Dywer, Ciara Maher(capt), Katie Fitzgerald(0-1), Aoife Dwyer(0-4), Danielle Ryan(0-2) , Aoife Ryan, Caoimhe Carey(2-3) , Ciara Doolan, Cliona O Connell , Mairead Maher ,Emma Doolan, Anna Grace, Cora Kenny, Jane Delaney, Maria Moroney, Louise McGrath Dunne
---
Scoil Naomh Cualán
INTENTION TO CLOSE R706 AT KILSHEELAN BRIDGE
TEMPORARY CLOSING OF ROAD
ROADS ACT, 1993-2015,
(SECTION 75 OF THE ROADS ACT 1993)
ROADS REGULATIONS, 1994
INTENTION TO CLOSE R706 AT KILSHEELAN BRIDGE
NOTICE is hereby given that Tipperary County Council proposes to make an Order closing:
ROAD TO BE CLOSED R706 (Kilsheelan Bridge) from its junction with the N24 to its junction with the R680.
PERIOD OF CLOSURE: 07.30hrs on Monday 7th October 2019 to 18.30hrs on Friday 8th November 2019.
ALTERNATIVE ROUTES: All traffic will be diverted via the R680 Clonmel to Carrick on Suir Road or the N24 Clonmel to Carrick on Suir. Local access permitted only.
REASON FOR CLOSURE: To facilitate bridge repairs.
Objections to the proposed temporary closure may be submitted in writing to the Director of Services, Roads Transportation & Health & Safety, Tipperary County Council, Civic Offices, Limerick Road, Nenagh not later than 12 noon on Thursday 19th September 2019 or by e-mail to roadclosures@tipperarycoco.ie
Also read
"Bulmers must clarify if move to London Stock Exchange will impact Irish jobs," Mattie McGrath
By Mark Dunne PRO
Senior Football: Commiserations to our Senior Footballers who suffered a five point defeat on Sunday last against Arravale Rovers. This ended our interest in the County stages and unfortunately sees us heading into a relegation competition. Full match report as well as details of this is available on the club website. Full time score Moyne Templetuohy 0-14 Arravale Rovers 2-13.
Intermediate: Attention turns to the Divisional Championship this weekend where we face Drom/Inch in the Mid Semi Final. This promises to be an exciting game and it throws in at 12noon on Sunday the 15th in  Holycross. All support appreciated.
Junior: It's a big weekend for our Junior Hurlers who contest the Mid Junior B Final against Drom/Inch on Saturday September 14th at 5.30pm in Castleiney. Again this promises to be a thrilling affair and all support is very much appreciated.
U16: Our U16's begin their County League this coming Saturday where they face Sean Treacy's in Templetuohy at 12noon.
U15: Our U15's begin their league on Monday night where they face Gortnahoe in Gortnahoe at 6.30pm.
U13: Well done to our U13's who continued their good run of form defeating Loughmore Castleiney in Round 2 of the shield on a scoreline of 0-11 to 1-04. They now face Gortnahoe in Gortnahoe on Thursday at 6.30pm.
U11: Our Group 2 team had a 4 point defeat at the hands of Boherlahan last week. They now face Durlas Óg this Tuesday at 6.30pm in Pairc Na nÓg. Our Group 4 team also had two point loss to Boherlahan. They face Holycross in Holycross on Wednesday at 6.45pm.
U10: Well done to our U10's who took part in a blitz in Dr. Morris Park last Saturday. Thanks to the coaches and parents for bringing them in.
U6/U8: Both our U6's and U8's travelled to Clonakenny for a challenge last Saturday. Thanks to Clonakenny for the games. They kids were also very lucky as they got a Supermacs on the way home. Our thanks to all who helped.
Stewards: Our thanks to all those who stewarded in Templetuohy last Saturday Your help is very much appreciated. On Saturday next we host another double header of Mid action with Drom/Inch taking on Clonakenny at 3.30pm and Boherlahan facing Gortnahoe at 5pm. We once again require stewards to be in place by 2.30pm. While on Sunday we host Loughmore and Moycarkey at 5.30pm. We require stewards to be in place by 4.30pm.
Thanks: Fresh from their All Ireland, Conor and Gearoid came down to train our u13/u15's last week. Our thanks to the boys for a wonderful session and what a role model for these kids to look up to.
Cup visits: Huge excitement this week as both Liam McCarthy and the James Nowlan cups visit our schools. They will first visit Scoil Na Maighne at 9.20am and Templetuohy at 10.30am. All welcome.
Ladies Football: We're asking everyone to keep the colours up for another week and show your support for Roisin, Muireann and the Tipp intermediate football team in the All Ireland final next Sunday. Best of luck girls! Best wishes to our U14 girls who are in action in Templetuohy on Wednesday evening at 7pm. Finally our U8 girls have a blitz on Monday evening in the Outside field at 6.30pm.
County Board Draw: Congratulations to Sean Everard  who won a Car or €15,000 in the September GAA draw.
Also read
Match Report: FBD Insurance County Senior Football Championship – Group 1 Round 3
Match Report: FBD Insurance County Senior Football Championship – Group 1 Round 3
Moyne Templetuohy     0-14
Arravale Rovers                 2-13
By Mark Dunne PRO
Round 3 of the County Senior Football Championship took place in Clonoulty on Sunday last and pitted us against Arravale Rovers in a winner takes all game to see who advances to this years County Senior Football Quarter Finals.
The game opened at a frantic pace and Moyne Templetuohy found themselves a point to the good thanks to a superb point from Tom Meade of his right. Arravale didn't take long to settle and found themselves a point up shortly afterwards with a free from James Hogan followed by a fine score from Stephen Spillane. 0-02 to 0-01, when disaster struck for Moyne Templetuohy; a short kick out from Martin Kelly went astray and found its way to the Arravale full forward who made no mistake. 1-02 to 0-01 after 7mins. Game most certainly on. Moyne Templetuohy responded will with a score from Pierce Meade, followed by an Arravale point, 1-03 to 0-02. John Hassett was next to add to the scoreboard with two frees. Then came a crucial play, Jason Bergin won the ball on the Arravale 45, he took on his markers to go one on one with the Arravale goalie only for Thomas Gleeson to pull off a fine save. Moyne Templetuohy were now at the pace of the game and Tom Meade struck a wonder score from his left. Arravale matched this with a score of their own. John Hassett added another to his ticket with a good score from a difficult angle. Arravale finished the half strongest however with three unanswered scores to go in 1-07 to 0-06 up at the break.
Moyne returned to the field knowing that they must up their game if they were to emerge winners. County U20 stars Conor Bowe and Gearoid O'Connor got the first two scores of the half to reduce the gap to two. Arravale responded with three of their own (two from play and one from a free). Moyne Templetuohy pressed hard and were rewarded with a free which John Hassett duly dispatched. Then another goal opportunity for Moyne; a short kick out from the Arravale Rovers goalie found Jason Bergin who was fouled just before he pulled the trigger. John Hassett converted the resulting free. 0-11 to 1-10, two points between the sides. Arravales game plan in the second half saw them work the lines which resulted in the next two scores coming from fisted points. Four between the teams again. John Hassett added the next two to bring the game to two points again, a margin we just couldn't seem to reduce. Then came the killer blow, Arravale centre forward James Hogan took on the Moyne defence who tried desperately to intercept him, but Hogan had goal on the mind and goal he got. 2-12 to 0-13. Both teams traded scores in the remaining minutes but at the full time whistle it was Moyne Templetuohy 0-14 Arravale Rovers 2-13.
Moyne Templetuohy will be disappointed. This was a game we could have won, and we came close only for a few unforced errors which were duly punished by the Tipp town side. Thossie Hamill, Tom Meade, Tommy Hassett and Jason Bergin all worked hard for the Mid Tipperary side. As a result of today's loss we now enter a secondary competition with the format as follows: The bottom two teams of each group go into a secondary competition. The losers of the four games (quarter final) here play a game with the losers playing a final game for relegation.
For the moment attention turns back to the small ball with the divisional Semi Final against Drom/Inch on the cards next Sunday at 12noon in Holycross.
Team and scorers: Martin Kelly, Shane Lowe, Pierce Meade (0-01), Chris Lawlor, Louis Everard, Thossie Hamill, Mark Ryan, Jason Bergin, Tomás Hassett (Captain), Tom Meade (0-03), Donnacha Dunne, Gearoid O'Connor (0-01), Diarmuid Fogarty, John Hassett (0-07 frees), Jack Taylor. Subs used: Conor Bowe (0-02) for Jack Taylor, Niall Russell for Donnacha Dunne, David Lowe for Chris Lawlor.
Referee: Derek O'Mahoney (Ardfinnan)
Also read
Weekly Club Notes – Sep 6th 2019