Borrisoleigh Active Social Club
Borrisoleigh Active Social Club next meeting will be on Wednesday March 6th at the earlier time of 6.30pm in the Community Centre Borrisoleigh.  There will be a representative from the Ulster Bank coming to highlight Fight Against Scams. They will be giving advice on how to be Safe and Secure with your bank cards. Everybody is welcome.
Pilates class for our members continues every Tuesday at 6.45pm in the Community Centre.
---
Costello Family Photograph
This photo was submitted by Matthew Costello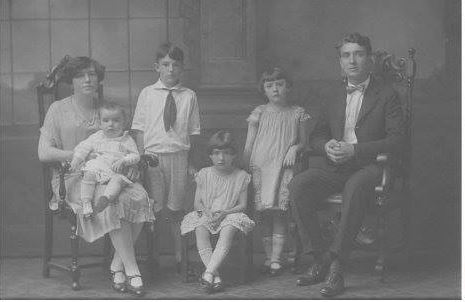 This is a picture of James Joseph Costello born Pallas Upper in Borrisoleigh in 1890 to James Joseph Costello and Saran Ryan of Coolderry and their children the oldest my father also, James Joseph Costello brother Joseph Paul on his mother's lap Mary Long (father Thomas Long of Cloughjordan and Ellen Burke) sisters Helen Theodosia and Joan Patricia
---
Progressive 45 Drive
Rearcross Community Council will hold a Progressive 45 Drive in the Community Centre Rearcross on Friday 8th March 2019 @ 8.30pm – €500.00 in Prizes   –  Tickets €5 -Tea Served
Tickets available from all Community Council Members and  at Rody Kennedy's Shop in the Village.
Scór na bPáistí Area Final
The area final of Scór na bPáistí took place in a packed  Marian Hall on Sunday last the 17th February. It was a very enjoyable day for all. Borrisoleigh were successful on the day in Figure Dancing, Solo Song, Recitation, Ballad Group, Novelty Act, Question Time and Set Dancing and go forward to the North A Final on Sunday 10th March in Newport.
We will also be represented in the North B final in Templederry on Friday 1st  March in Solo Song, Ballad Group, Question Time, Novelty Act and Instrumental Music.
We wish all the groups the very best of luck going forward.
Scór Sinsir
The county final of Scór Sinsir will take place this Saturday night 23rd February in Newport, best of luck to those taking part.
---