Borrisoleigh Community Development Association
There is a one day 'Spring Cleaning Blitz' taking place across Co. Tipperary on Sunday March 10th. Borrisoleigh Community Development Association will be organising a clean up event in Borrisoleigh on that date. See next week's news for further details.
A concert with Sarah Jane Scouten, Canadian Alt-County & Folk Revival, takes place in Finn's Alehouse in conjunction with Borrisoleigh Community Development Association on Tuesday 5th March starting at 8.30pm sharp. Admission is €10.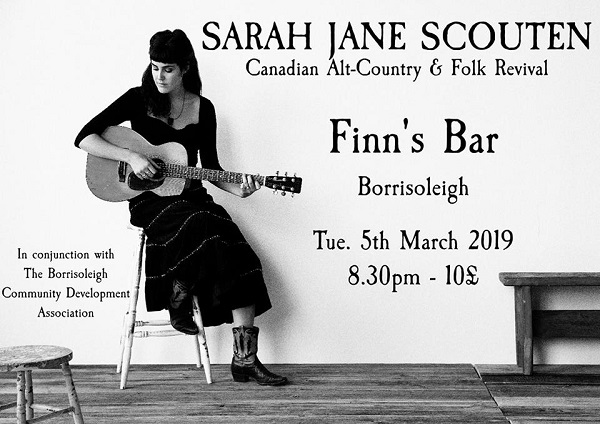 ---
Borris-Ileigh GAA – Club Notes
Scór:
Scór Sinsir
Huge congratulations to Katie Shanahan who was crowned County Champion in the Solo Song competition in the County Final of Scór Sinsir in Newport on Saturday night last.
Katie will now go forward to represent Borrisoleigh and Tipperary in the Munster Final in City Hall in Cork on this Saturday 2nd March at 4:30pm
Tickets are €20 per adult and €8 per child and are available from county delegates. All support greatly appreciated.
Scór na bPàistí
The North B Final of Scor na bPàistí takes place this Friday night 1st March in Templederry. We will be represented in Solo Song, Instrumental Music, Ballad Group, Novelty Act and Question Time.
Best of luck to all those taking part
---
Knitting Group
Knitting group every Wednesday in the Community Centre from 10.00am to 11.30am. For details
contact 086 3098982. New members always welcome.
---
Borrisoleigh Active Social Club
Borrisoleigh Active Social Club next meeting will be on Wednesday March 6th at the earlier time of 6.30pm in the Community Centre Borrisoleigh.  There will be a representative from the Ulster Bank coming to highlight Fight Against Scams. They will be giving advice on how to be Safe and Secure with your bank cards. Everybody is welcome.
Pilates class for our members continues every Tuesday at 6.45pm in the Community Centre.
---
Borris-Ileigh Camogie – Club Notes
"Build the Borris Brick Wall" Fundraiser Night:
Our Build the Borris Brick Wall fundraiser took place in Stapleton's Bar last Saturday night. The night was a roaring success with a great night had by all, especially Josephine Ryan who took away the fantastic €1000 grand prize.
We would sincerely like to thank one and all for their support for the fundraiser, including everyone that volunteered to sell the cards and the buyers of the bricks themselves, your generosity with your time and donations made this event the fantastic success it was. The Club would also like to thank the local businesses who are always so very supportive to the club and helped to sell many cards for the Club. We would also like to give a special thanks to all our committee who donated many of our for great spot prizes for the draw
We must also give a special mention to Pat Keane. This fundraiser was his brainchild and we would like to thank him for all his hard work in making his vision a reality. We'll be expecting another great idea next year Pat, no pressure.
A very special word of thanks has to go to Bríd in Stapletons, providing great entertainment and finger food on the night. We were delighted to have Vincent O Connor our Honorary Club President present to help out with the draws.
Some photos from the night can be found on our Facebook and Instagram pages. You can find us on Facebook at "www.facebook.com/borrisileighC" and  on Instagram at "borrisileighcamogie"
Borris Abú!
Results of the Draw:
Winner: Josephine Ryan €1000
Card Seller: Josephine Ryan €100
Full Card Seller: Aoibhinn and Caoimhe Keane €100
Brick Buyer Spot Prizes:
Johnny Begley
Orla Kinnane
Louise Clarke
Declan Clarke
Nuala Ryan
Kathleen Ryan
Martin Maher
Cathal Kirby
Emma Kelly
Brendan O'Dwyer
Ger Troy
Helen Kiely Hayes
Sheila Kiely
Katie Mae McGrath
In-House Draw Winners:
John Walsh
Michael Ryan
John Keane
John Carroll
Owen Walsh
Breda Moore
Tipperary Camogie:
Well done to our Tipperary Senior Camogie panel members Megan Ryan, Julieanne Bourke and Nicole Walsh who were part of the victorious Tipp team who beat Wateford 1-11 to 0-10 in the Littlewoods Ireland Camogie League Division 1 Group 2 in De La Salle over the weekend.
---
Scór Notes
Scór Sinsir
Well done to Katie Shanahan who was crowned County Champion in the Solo Song competition in the County Final of Scór Sinsir in Newport on  Saturday night last.
Katie will now go  forward to represent Borrisoleigh and Tipperary in the Munster Final in City Hall in Cork on this Saturday 2nd March at 4:30pm
Tickets are €20per adult and €8 per child and are available from county delegates.
Scór na bPàistí
The North B Final of Scor na bPàistí takes place this Friday night 1st March in Templederry. We will be represented in Solo Song, Instrumental Music, Ballad Group, Novelty Act and Question Time.
Best of luck to all those taking part
Matt in Brazil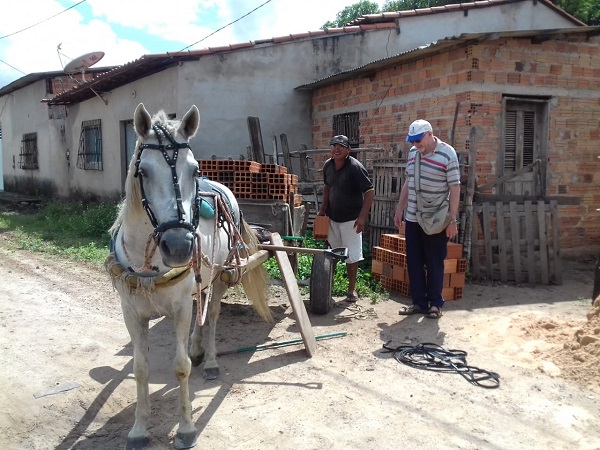 Hello to all the Borrisoleigh website readers,
Just keeping you informed about  what I'm doing these times here in Brasil. The few photos that accompany these few words will give you some idea of how the money you donated to me is being applied, to improve the quality of life  for those in need in the area of housing.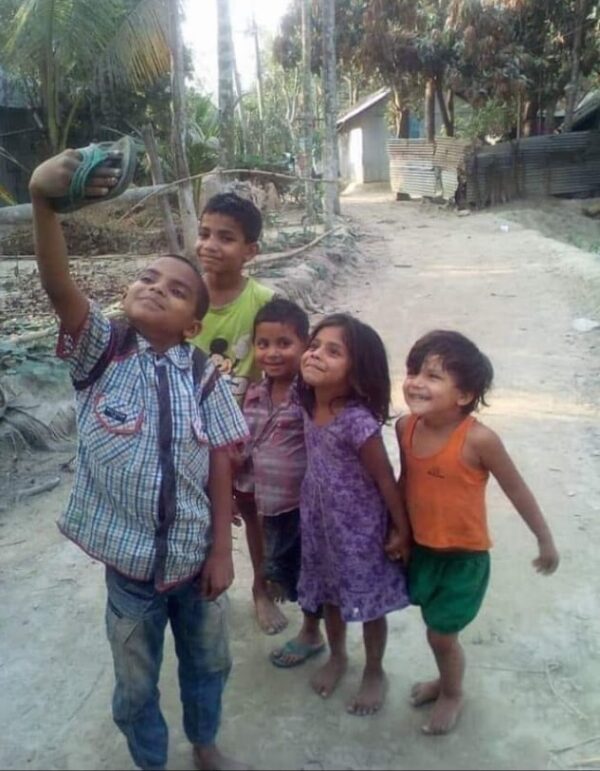 I continue helping out families in different ways, but  especially students of poorer backgrounds who have difficulties  to continue on with their studies.  Some students we help out on a regular basis, to  others we only give something when things are really bad for them. At all cost we try to avoid them creating  dependency on the little we give.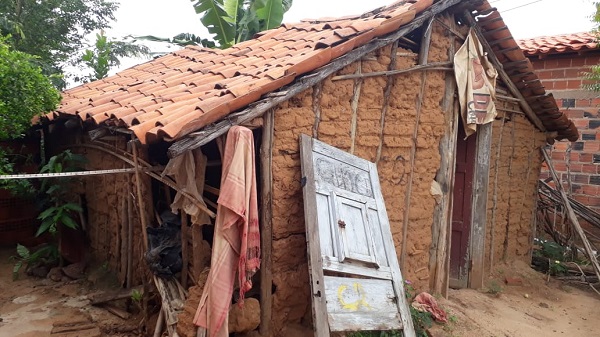 Last Saturday Doutora Adina, a medical doctor, and her boyfriend Willan came to visit me and they gave me a generous donation. I had helped them through College   years ago, and now they asked me to pass their  donation onto other students who are going through what they went through, when I came to their rescue.  People occasionally come back  to offer help like that but the majority, while grateful for what we might have done, rarely come back to offer help to someone else. But maybe they help members  in their own families.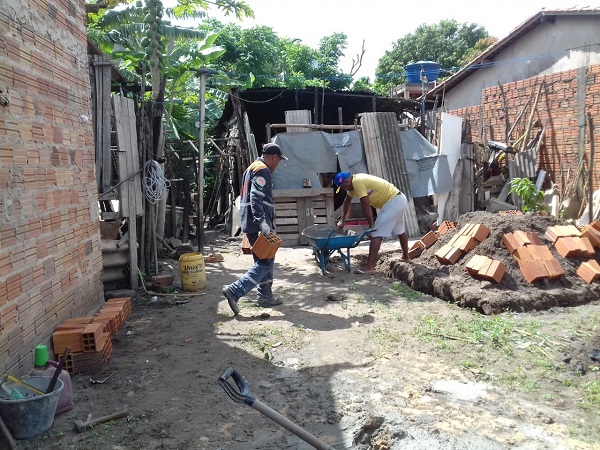 In any case it's rewarding when someone shows up like that  to  express their gratitude, to maintain contact with us and to let us  see that what was done  has produced good results in the life of someone.
As you may know since the first of January we have a new  Brazilian President.  Unfortunately he doesn't represent  much hope of improvements for the poorer population. One of the first measures he introduced was to facilitate the buying and selling of guns.  So more and more people will be going  around armed all the time.  You can imagine what will be the consequence of this measure in a violent society like Brasil.
The next big Project he has in mind is to curtail the possibility of any form of pensions for the poor, who have never had the opportunity to contribute to  social welfare, because they were never employed. So in short, things are going from bad to worse for the sick and the elderly poor,  with the election of this new man as President here.
In any case we keep going, trying to work out how we can help those in most need through simple gestures of support and solidarity. Thanks to you all. Matt in Brasil.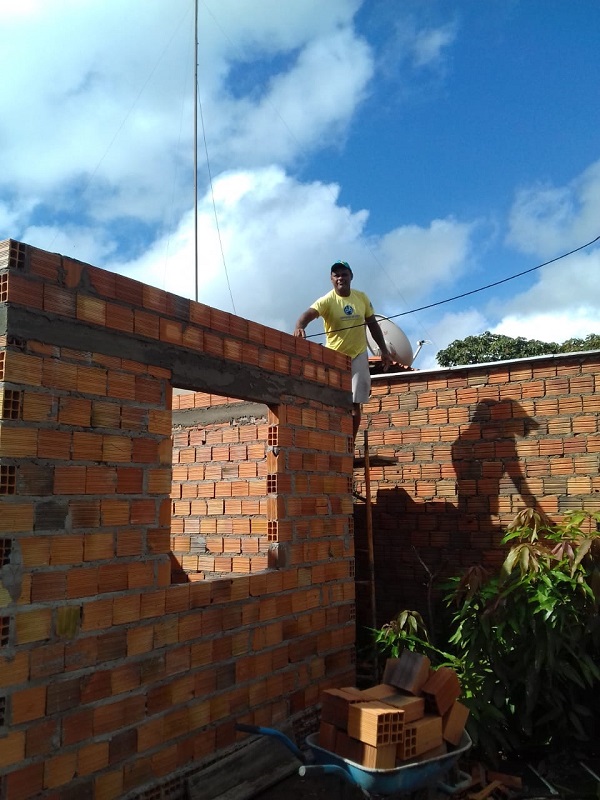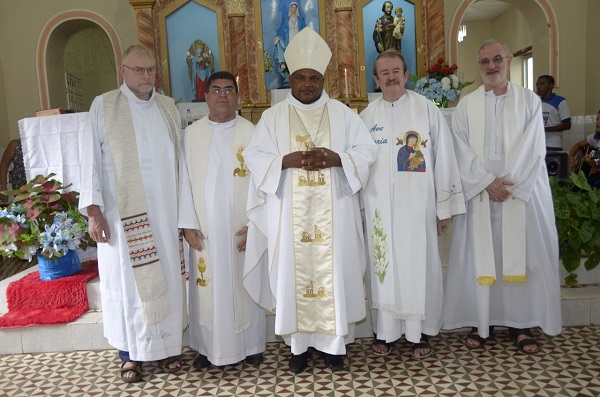 ---
Progressive 45 Drive
Rearcross Community Council will hold a Progressive 45 Drive in the Community Centre Rearcross on Friday 8th March 2019 @ 8.30pm – €500.00 in Prizes   –  Tickets €5 -Tea Served
Tickets available from all Community Council Members and  at Rody Kennedy's Shop in the Village.
The Pink Night
The Annual Pink Night will take place on  Saturday 16th March 2019 at Kennedys Lounge, Rearcross –Music with  the hilarious "DJ Wilm" –   All funds raised for Mid West Cancer Unit in University Hospital Limerick. A raffle will take place with lots of prizes including a Ladies County Jersey.  A great night's entertainment for a good cause. Support greatly appreciated.  Everybody welcome!
---
Pic of the Past
Lowry Welcomes Funding for Tipperary Animal Welfare Organisations
I welcome the announcement from the Department of Agriculture today that six Tipperary Animal Welfare Organisations will benefit from €86,000 between them.
Applications for 2020 funding will be open soon. All applicants must be registered with the Charities Regulator.
Cappanagarrane Horse Rescue, Mullinahone – €6,000
Great Hounds in Needs, 7 Cois Coille, Kilcash, Clonmel – €2,000
Mo Chara Animal Rescue, Ballygemmane, Thurles – €14,000
PAWS Animal Rescue, Mullinahone – €45,000
Roscrea SPCA, Roscrea – €18,000
The Haven Rescue, Tipperary, C/o 26 The Haven, Roscrea – €1,000
Funding for Animal Welfare Organisations is vital for them to continue to carry out their work.
Drivers continuing to receive mixed messages about NCT testing inspections
Independent TD and General Election candidate Mattie McGrath has written to the Minister for Transport, Shane Ross, and the head of the NCT Test service, to seek immediate clarification around the suspension by the NCTS of its vehicle lift inspections. Deputy McGrath was speaking after reports were made that several NCT Centres have resumed full service; a claim that is contradicted on the NCT national website which says that the suspension remains in place across the NCT network:
"There is huge confusion around this issue and drivers are getting extremely frustrated by the mixed messages that they are receiving.
The NCTS are also saying that those drivers who have presented already and who have 'failed' their test due to an inability to access the underbody of the vehicle should hold on to their report to present to Gardai if challenged for a not having a valid NCT Cert.
I have spoken to a number of gardai however and they have assured me that they have received no instruction in this matter in terms of applying discretion to drivers.
Drivers need to know if they are going to have penalty points applied or not.
There is also the question of why these faults were not identified as part of routine reviews at each individual testing centre. Was there any need to suspend the inspections across the entire network?
We need answers to these questions so that confidence can be maintained in the NCT service and so that drivers can be free of the concern that they are going to be penalised for faults in the system outside their control," concluded Deputy McGrath.
Improved pay and conditions for childcare workers is a priority for FF – Goldsboro
Fianna Fáil General Election candidate for Tipperary Cllr. Imelda Goldsboro says her party will address the current inequality faced by childcare workers if elected to government.
Cllr. Goldsboro made the comments as thousands of childcare workers travelled to Dublin yesterday to protest against their pay and conditions.
"Early childhood care and education is one of the most important parts of any society and the people charged with taking care of our children should not have to march on our capital to have their voices heard", said Cllr. Goldsboro.
"Many of these workers have third level qualifications but their pay simply does not reflect that.  Fianna Fáil is committed to securing a Sectoral Employment Order for staff in the early years sector to ensure better pay and conditions.
"We will also bring forward measures to make childcare more affordable for families across Tipperary and right around the country.  There are simply not enough childcare places, and the creches and early childhood centres are being swamped with additional paperwork and increased costs.
"Insurance is a huge issue for the majority of childcare providers and we have situations now that creches are closing because they can't afford to stay in business.
"Fianna Fáil is pledging to tackle these issues head on.  We will establish a new €10 million commercial rates relief fund, which will provide important support to creches who are crippled by commercial rates. We will also increase the National Childcare Scheme subsidy for ordinary workers with an investment of an additional €81 million to increase the universal childcare subsidy from €20 per week to €80 per week.
"Yesterday's rally led by the Early Year's Alliance should not be ignored by any public representatives or those seeking public office. It is paramount the next government tackle this crisis head on. It is something my Fianna Fáil colleagues and I are committed too," concluded Cllr. Goldsboro.