Parish News

Anniversary Masses next weekend:
We pray for all whose anniversaries occur, and for whom the following Masses will be offered.
Saturday 8pm Mass : Biddy Stapleton and Nellie Patterson.
Sunday: 11am Month's Mind Mass: Nicky Cooney, Coolataggle.
An Evening with 'The Priests' We are delighted to welcome to the Cathedral of the Assumption Thurles Fr. Eugene and his brother Fr. Martin O'Hagan natives of Co. Derry and Fr..David Delargy from Ballymena, Co. Antrim who form the internationally famed Musical Trio, 'The Priests'. Come and enjoy them in concert in the Cathedral of the Assumption, Thurles on Friday September 27th. Tickets on sale at Parish Centre, Cathedral Street, Thurles (0504 22229) and Bookworm, Liberty Square, Thurles (0504 22257). As you may already be aware the Cathedral requires reroofing and this is one of our fundraising events.
Tickets: €35.00. Doors open at 7.00. p.m Concert starts at 8.00p.m.
The Solemn Novena in honour of Our Lady of Perpetual Help commences at Holycross Abbey from Sunday 8th September until Monday 16th
Devotions and Mass on weekdays at 7am, 10.30am, 4.30pm, 7.30pm and 9.30pm.
Sundays: at 7am, 10.30am, 12.30pm, 7.30pm and 9.30pm.
Extra Sessions: Friday 13th September-Penitential Service at 7.30pm & 9.30pm.
Saturday 14th September-Anointing of the Sick at 2pm.
Sunday 15th September-Blessing of Infants at 2.30pm.
Confessions will take place throughout the weekdays.
Child Welfare & Protection in Sport Training
Tipperary Sports Partnership is facilitating a Child Welfare & Protection in Sport Basic Awareness training. The course is aimed at sports leaders, children's officers, parents or anyone working with young people in sport. A central goal for all those involved in sport for young people is to provide a safe, positive and nurturing environment where children can develop and enhance their physical and social skills. Promoting a child-centred environment should go hand in hand with identifying and eliminating practices that impact negatively on safe and enjoyable participation in sport for young people.
The next series workshops will be delivered by Sport Ireland tutors on:
Monday 16th September 2019 in Spafield Family Resource Centre, Cashel 6pm-9pm
Monday 23rd September 2019 in LIT, Thurles Cashel 6pm-9pm.
The training will enable Children's Officers/Sports Leaders to:
Implement best practice in protecting the welfare of participants
Create a child-centred environment within sports club
List categories of abuse and some indicators associated with abuse
Make aa appropriate response to a disclosure
Make a report to designated officer or appropriate Statutory Authorities
To book your place visit www.tipperarysports.ie. Cost is €15 plus booking fee.
Please book early as places are limited on the workshop.  A Certificate of Attendance will be awarded on completion of the course.
For further information please contact TSP Clonmel office 0761 06  6201
Hard luck to our U-12 team who lost the County Final in hurling last weekend. They tried hard they did their best and they were a credit to their club, families and community.
---
AXA Community Cycle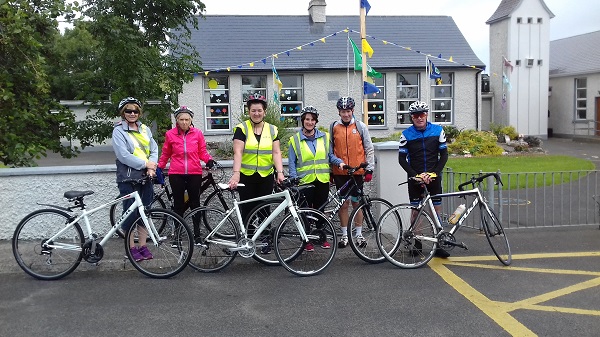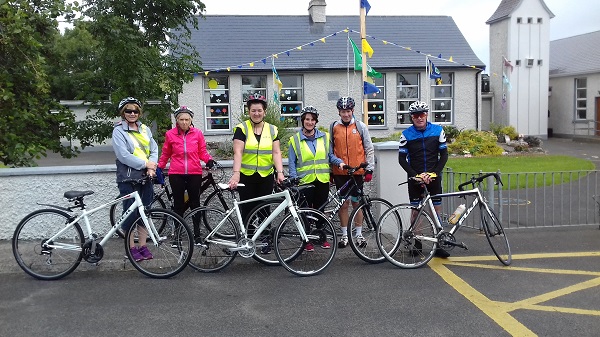 We had a lovely cycle Sunday towards templemore and across to barnane beautiful views of the devils bit which looked even better from a bike with the sun shining thanks mother nature for that.Thanks again to Pj. and all cyclists that turned up to make it a lovely cycle with lots of chat and laughs.We will meet again next Sunday at Shanahans centra car park at 10.30 again all are welcome. 
---
New Yoga Class in Borrisoleigh
Easy Flow Yoga Classes starting on 16th September in Borrisoleigh Community Hall for 5 week introductory course.
For more information please click on the following link  http://www.yogaherbalist.ie/yoga
---
TippWOI Killarney
The Trial of Fr Thomas O'Donnell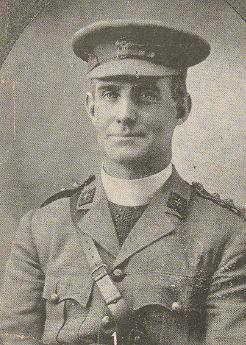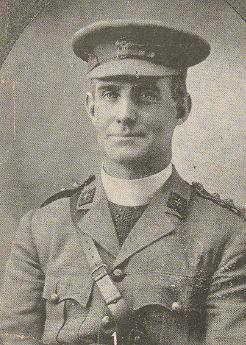 On the 10th October 1919 an incident occurred in the dining room of the International Hotel in Killarney, that threatened to cause a huge diplomatic fall out between Great Britain and Australia. Army Captain and Chaplain, Rev. Fr. Thomas O'Donnell of the Australian Imperial Forces, was engaged in aminated conversation with a certain Wm Marsh from Bangor in Co Down, when they were interrupted by an off duty British Lieutenant. The officer, Stewart Chambers, accused the priest of speaking sedition and using treasonous language in relation to the King and Empire.
The seemingly minor affair was to escalate out of all proportion and Fr. O'Donnell was to find himself arrested and placed on trial by courtmartial in the Guildhall at Westminster. An array of impressive witnesses was assembled by the prosecution and the priest's conviction would have seemed but a formality.
But they had not counted on the one formidable witness that testified on behalf of the defence. That woman, Georgina Bennett had strong ties with Borrisoleigh and most of her family are buried in Glenkeen. It was chiefly down to Miss Bennetts performance in the witness box, that Fr. O'Donnell was acquitted.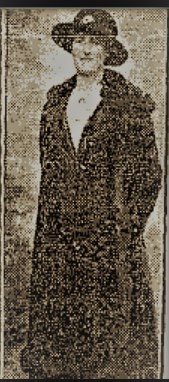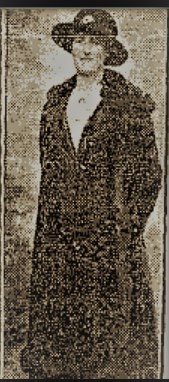 To mark the centenary of the event, TiDR [Tipperary in a Decade of Revolution] are organising a commemorative event in the exact room in the hotel where that incident took place, – and are doing so on the exact centenary [8.10 pm on 10 October next]. This commemoration will be delivered by way of historic lecture, narration and re-enactment. Local dramatists have kindly come on board to lend their support.
We will be running a bus to Killarney for this event and we hope that people will come along to share in what should be a memorable occasion. The international Hotel are working on a special deal that will include a meal. More details about that later. We will be posting regular updates and when we have an idea of numbers, we will give more definite information.
---
Borrisoleigh After School Club


---
Pic of the Past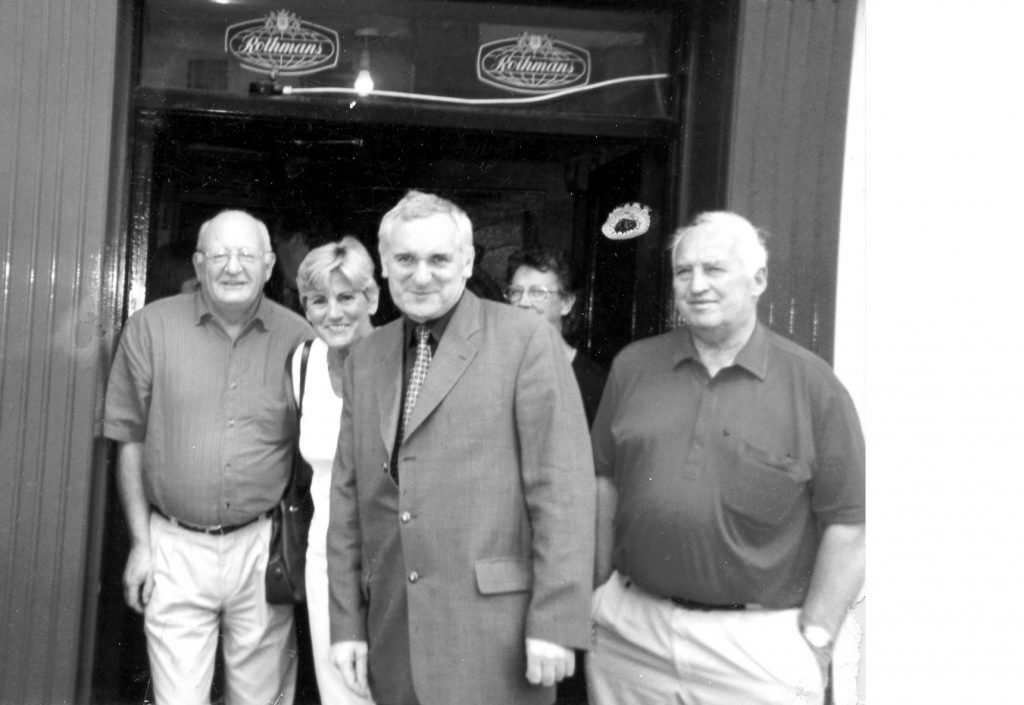 Bertie's visit to Borrisoleigh
Larry and Breda Looby, An Taoiseach Bertie Aherne with Una and Joe Prior.
Also read
NOTICE OF DECISION TO CLOSE ROADS TO FACILITATE THE INSTALLATION OF A CATTLE UNDERPASS ON THE L-3404-3 AT BALLYSHEEHAN, CLOGHEEN, CO. TIPPERARY.