Congratulations to Brendan, Dan and all the Tipperary Senior Hurling Panel, Management and everyone involved behind the scenes including Michael and Declan, in winning the All Ireland Hurling Senior Championship 2019.
---
AXA Community Cycle
We had another lovely cycle Sunday morning passing through a very colourful Ragg on All Ireland day.Thanks to Pj Delaney and Shauna Ryan for your help and well done to all the new cyclists who turned up. We will cycle again next Sunday at 10.30 all newcomers are welcome hi vis and helmets must be worn.Congratulations to Brendan Dan Michael and Declan and everyone involved in great win Up Tipp.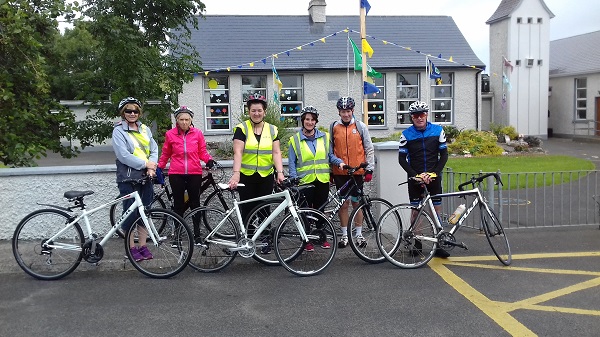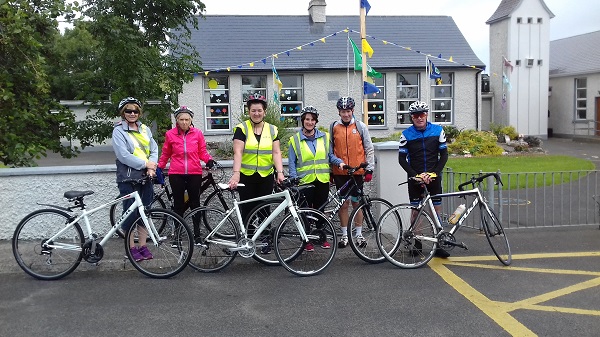 ---
Florist of The Year 2019
Janes Flower Cabin came home with the title of Florist of the Year 2019 at this years Irish Independent retail awards in Crowne Plaza Blanchardstown Dublin and would like to thank our customers  who took the time to nominate us for these awards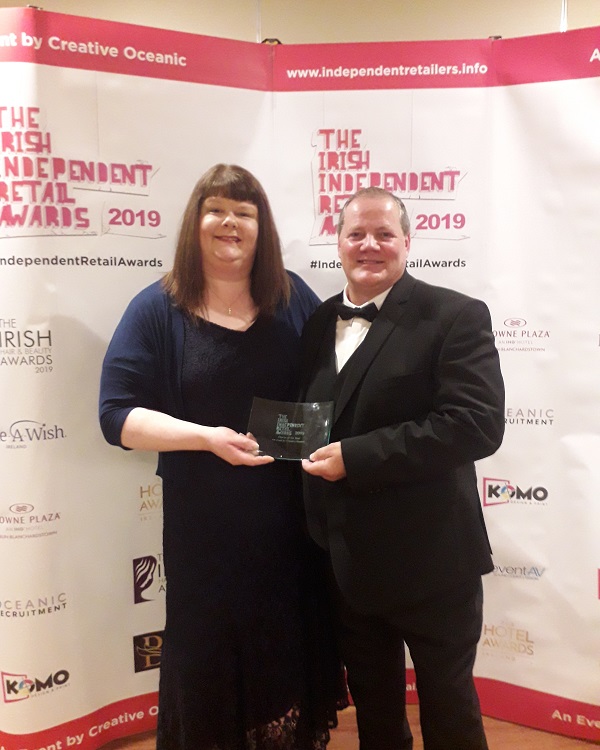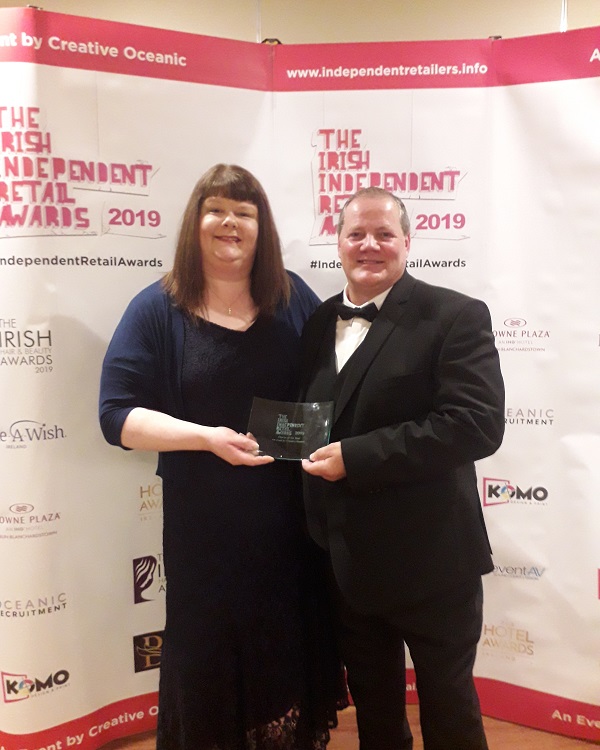 ---
Parish News

Anniversary Masses next weekend:  Sunday 25th August 9.30 Ileigh Phil & Nora Bourke Knockelly, 11am Mass  Borrisoleigh Denis Ryan, Glenbreeda and Anna McCormack Pallas, First Anniversary.
Lough Derg : Cashel & Emly Pilgrimage to Lough Derg 3rd and 4th September 2019. Includes Holy Mass at Knock on Tues 3rd, overnight stay in Bundoran with evening meal plus B&B included. On Wed 4th travel to Lough Derg for Day Retreat 10am.-4pm. Returning home directly with a meal in Roscommon.
For Further Information contact Fr. Martin Murphy, P.P. Drom 086 8577838 or Bridget O'Dea (Loughmore) 086 6792754 or on notice board in our church porch.
Ledgends Hurling Clash: Tipperary V Limerick in aid of The Alzheimer Society of Ireland
Date: Saturday 7th September.
Venue: Nenagh Éire Óg Grounds.
Throw In: 5.00 PM.
Congratulations: To Brendan, Dan and their families and Tipperary Senior Team on winning the All-Ireland Hurling Final last Sunday.
Wishing Ray, James and Kevin and the Tipperary U-20 Hurling Team the very best of luck in the All Ireland Final next Saturday in Limerick.
Well done to our u-12 team who beat Cappawhite in the County Semi Final and
Good Luck to them in the County Final.
Rotas: For Saturday Readers are available in the Sacristy after Mass.
---
New Yoga Class in Borrisoleigh
Easy Flow Yoga Classes starting on 16th September in Borrisoleigh Community Hall for 5 week introductory course.
For more information please click on the following link  http://www.yogaherbalist.ie/yoga
---
Glenkeen Graveyard Guided Tour
Heritage Week
On Thursday 22nd next at 6.45 pm, a guided tour of famous Glenkeen graveyard will take place. This venture is being undertaken by Ormond Historical Society in conjunction with TiDR (Tipperary in the Decade of Revolution).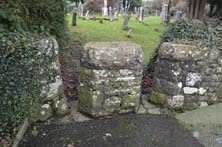 Glenkeen is one of the oldest and most historic graveyards, not only in Tipperary but throughout the entire country. The oldest memorial to be found there, dates from 1632. The history of Ireland, from the assimilation of the Norman ascendency, right up to the foundation of our State can be traced through the inscriptions on the monuments.
The priest of days of Penal Laws, the Great Famine, the Fenians of 1867, the dead and survivors of World War 1, the history of four different Irish police forces, the expulsions of the white Russians during the Revolution, links to 1916, the first woman to chair a municipal authority, the decimation of families caused by the curse of TB, the link to Winston Churchill's wartime cabinet, the government minister of the early days of our independence.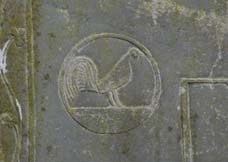 The stories are many and varied. Why did every shop and business in Thurles, Templemore and Borrisoleigh close on the day that a certain gentleman was buried in Glankeen? Who was the man that had one hundred soldiers march behind the hearse from Thurles to the graveyard on the day of his funeral? What is the connection between one man buried there and the soldiers at Dublin's Linen Hall barracks dissatisfied with the strength of the porter in the barrack's canteen?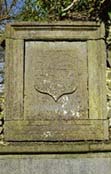 All of these and much more beside are documented in stone within the walls of this historic resting place. Also to be found, is some rare and unusual iconography and an association with Patrick Kerrin, the "Michael Angelo" of Ireland in the mid 1600's.
This tour is one of many similar events that are taking place nationwide as part of Heritage Week. There is no charge or admission fee and John Flannery of  Nenagh and Ormond Historical Society, will act as guide for the evening.
---
TippWOI Killarney
The Trial of Fr Thomas O'Donnell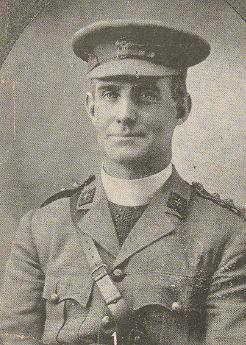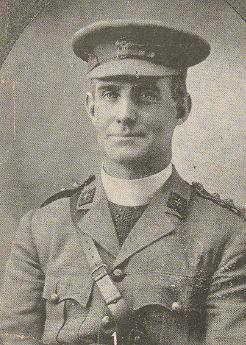 On the 10th October 1919 an incident occurred in the dining room of the International Hotel in Killarney, that threatened to cause a huge diplomatic fall out between Great Britain and Australia. Army Captain and Chaplain, Rev. Fr. Thomas O'Donnell of the Australian Imperial Forces, was engaged in aminated conversation with a certain Wm Marsh from Bangor in Co Down, when they were interrupted by an off duty British Lieutenant. The officer, Stewart Chambers, accused the priest of speaking sedition and using treasonous language in relation to the King and Empire.
The seemingly minor affair was to escalate out of all proportion and Fr. O'Donnell was to find himself arrested and placed on trial by courtmartial in the Guildhall at Westminster. An array of impressive witnesses was assembled by the prosecution and the priest's conviction would have seemed but a formality.
But they had not counted on the one formidable witness that testified on behalf of the defence. That woman, Georgina Bennett had strong ties with Borrisoleigh and most of her family are buried in Glenkeen. It was chiefly down to Miss Bennetts performance in the witness box, that Fr. O'Donnell was acquitted.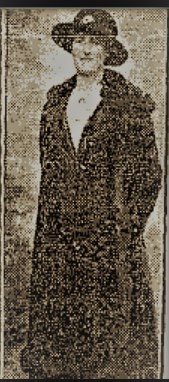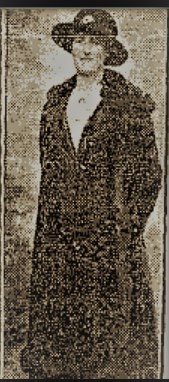 To mark the centenary of the event, TiDR [Tipperary in a Decade of Revolution] are organising a commemorative event in the exact room in the hotel where that incident took place, – and are doing so on the exact centenary [8.10 pm on 10 October next]. This commemoration will be delivered by way of historic lecture, narration and re-enactment. Local dramatists have kindly come on board to lend their support.
We will be running a bus to Killarney for this event and we hope that people will come along to share in what should be a memorable occasion. The international Hotel are working on a special deal that will include a meal. More details about that later. We will be posting regular updates and when we have an idea of numbers, we will give more definite information.
---
Borrisoleigh After School Club


---
Pic of the Past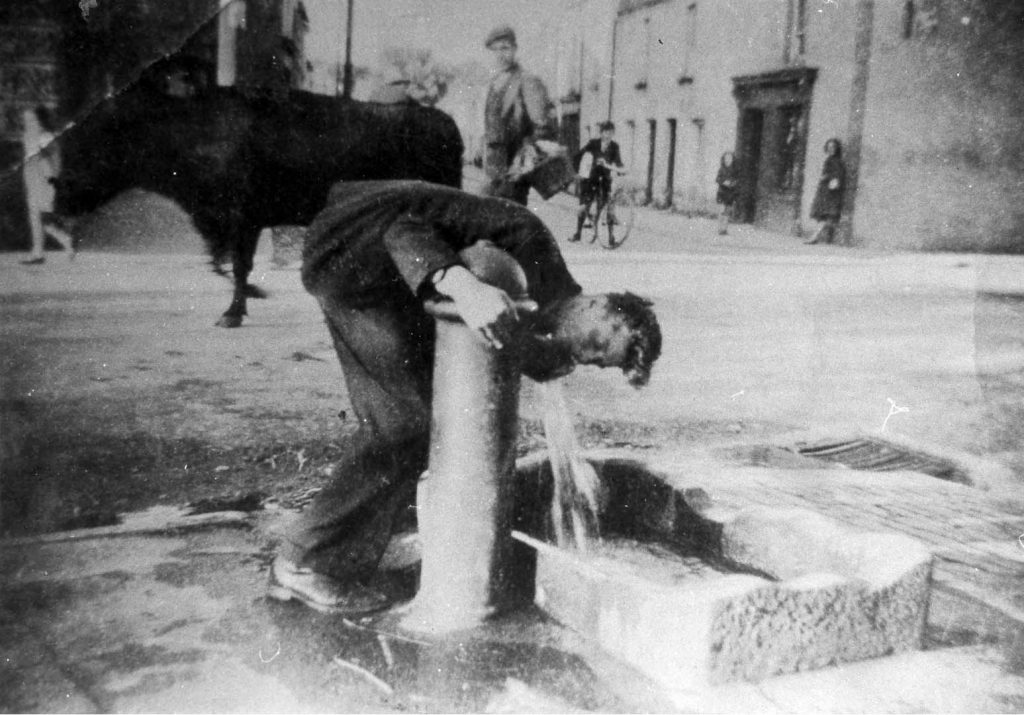 Also read
Leading renewable energy show returns with dedicated farm diversification advice