Meet in the square at 12pm pm for gloves and bags.
We've a limited number of litter pickers, please bring some from previous years if you have them. Wear a hi-vis jacket.
This year we will be concentrating on the approach roads to the town.  Particularly the mile route for Track Attack event.
We would like to thank our volunteers, please know that your contribution in appreciated.
All litter collected will be disposed of responsibly.
---
Borrisoleigh Community Development Association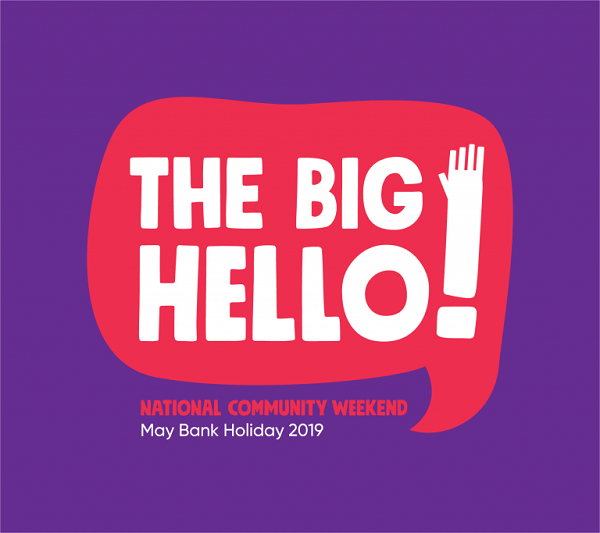 Borrisoleigh Community Development Association (BCDA) would like to invite you to 'The Big Hello' on Saturday May 4th at 4pm in the Community Centre.
The Big Hello!, Ireland's National Community Weekend, is going to be a weekend of community celebration. The event is a celebration of the great spirit of community that exists across the country, and is an effort to help people who share communities to come together, get to know each other, and deepen the sense of community in their area.
BCDA are hosting this free event in Borrisoleigh and all are welcome to attend. In particular we would like to see representatives from committees and volunteers of the various clubs and organisations in the Parish attend. So much work is done by committee members and volunteers throughout the year who volunteer their time and we would like to reward your efforts with a chance to enjoy some refreshments and meet your friends and neighbours in a relaxed and friendly environment. Keep an eye on this website for further details.
Rathmoy Golden Mile Tree Trail
Preceeding the event in the Community Centre, Rathmoy Residents Association in association with BCDA are officially launching the Rathmoy Golden Mile Tree Trail. This event starts at 2pm. In conjunction with CM Signs of Thurles, signs have been erected along the Golden Mile with information and history of trees along the walk.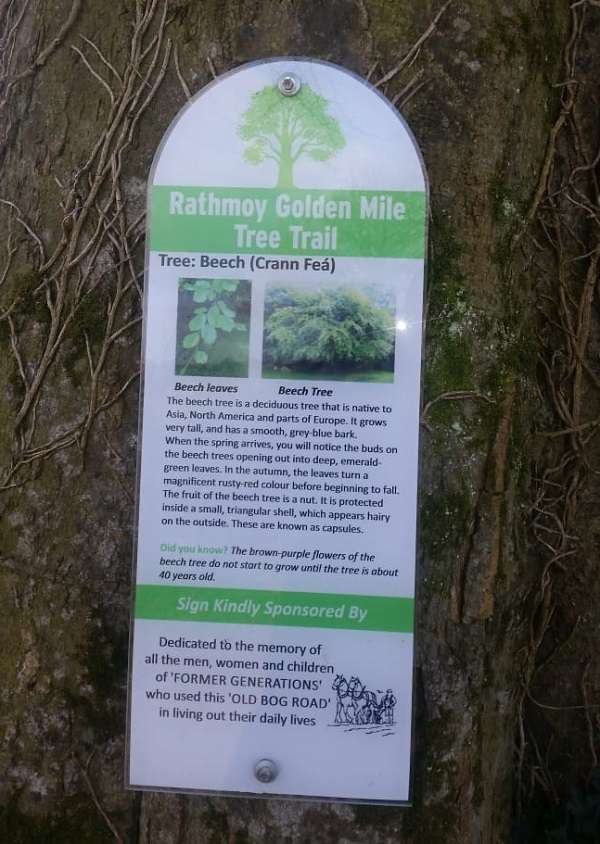 Dr. Aine Lynch of the 
National Parks and Wildlife Service
 and Tom Gallagher from Cabragh Wetlands, will be in attendance and will speak a little about the biodiversity of trees etc. as the walkers move along. There will also be a Seanchaí and historian to guide us through some of the very interesting stories of Rathmoy. Tales such as 'Moll the Shilling', 'The White Witch' and plenty more will entertain and inform all who attend. Attendees are asked to park in the Town Park and take the 3 minute walk down towards Rathmoy to take part.
At the end of the walk approximately 3.30pm there will be quick quiz to test your knowledge of what you have learned! Afterwards everyone is invited back to join in with 'The Big Hello' event in the Community Centre.
So put it in your diaries, Saturday 4th May, and make sure to attend 'The Big Hello' and join us in celebrating the wonderful community spirit that is alive and well in Borrisoleigh. You can attend either of the events or both, the choice, like the community, is yours!
Split The Pot Coming to Borrisoleigh
Borrisoleigh Community Development Association will be starting a fun fundraiser in the near future called 'Split The Pot'. Stay tuned for more details!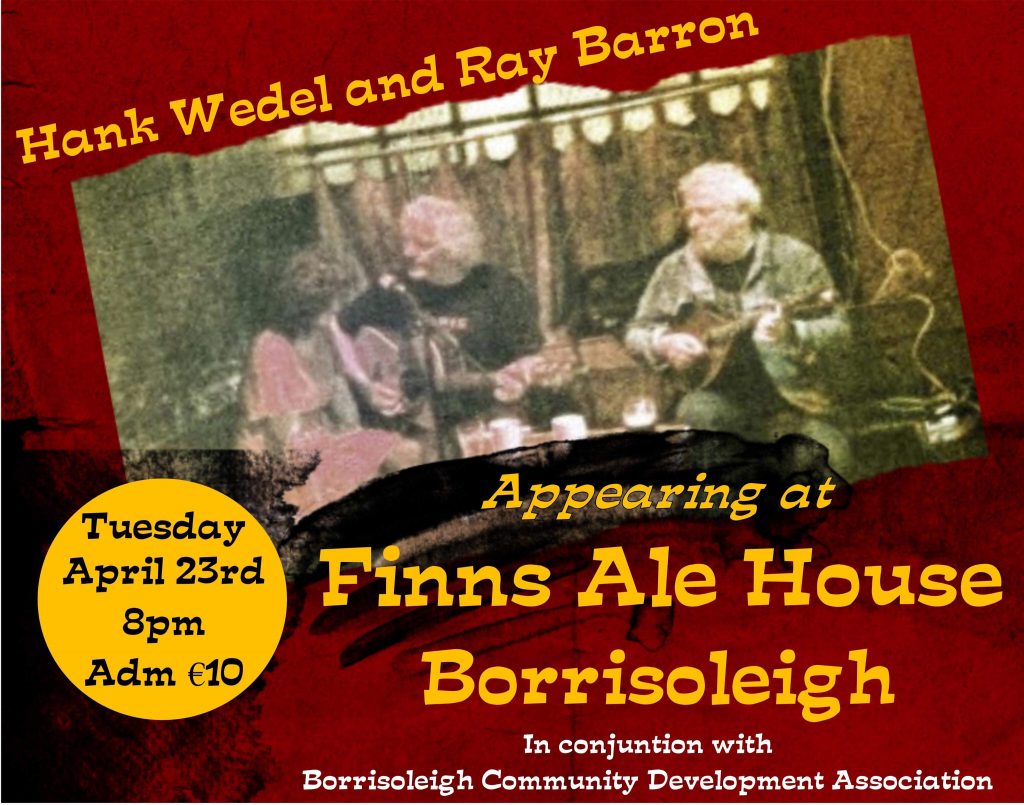 Hank Wedel & Ray Barron will play in concert in Finns Alehouse, in conjunction with Borrisoleigh Community Development Association, on Tuesday April 23rd from 8pm SHARP….. Cost €10.
Proceeds go to maintaining the appearance of Borrisoleigh & the work already done. Your support would be greatly appreciated
---
Borrisoleigh Mile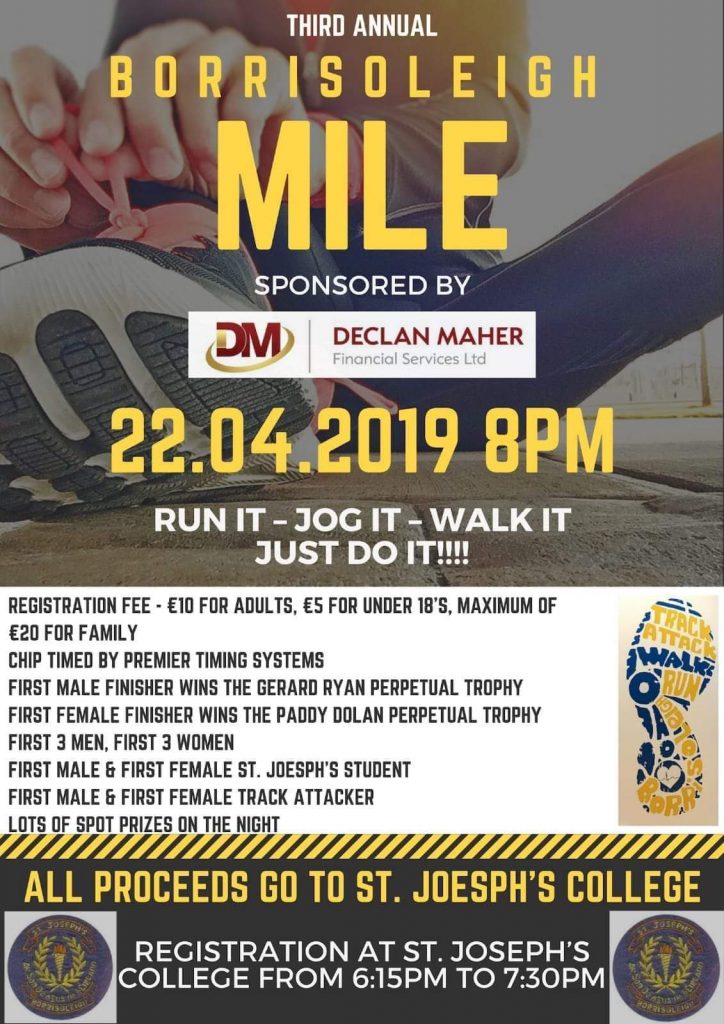 The third annual Borrisoleigh Mile which is sponsored by Declan Maher Financial Services hits the North Tipperary village on Easter Monday night next when participants of all age and ability will congregate to attempt the golden distance. The event originated back in the 1960's when it was part of a parochial sports day that was held in Treacy's Field in Fantane.
In 2017 after an absence of 48 years, the local Track-Attack club decided to bring back the event and in doing so pay tribute and acknowledge the work that two great stalwarts of Tipperary athletes did over many decades.
Ger Ryan and Paddy Dolan spent many years promoting and organising many events within the Tipperary athletics scene at a time when the advantages of computers and social media were not on the radar.
On Monday night next Ger will be on hand to present the Gerard Ryan Perpetual Trophy to the first man who crosses the finish line and get their name etched beside Liam Harty of the Gardaí Club and Tom Hennessy of Nenagh Olympic.
Paddy will present the Paddy Dolan Perpetual Trophy to the first woman who finishes and she will be following in the footsteps of Carmel Fitzgibbon of Thurles Crokes and Susan Murnane of Limerick A/C.
Like last year, Track-Attack will again be teaming up with St. Joseph's College and all proceeds raised on the night will be going towards the Borrisoleigh School. Entries will be taken in St. Joseph's from 6:15pm to 7:30pm on Monday evening. Participants need to remember that they need to get themselves to the start line which is one mile out the Thurles road from the village square.
The entry fee on the night is €10 for adults and €5 for Under 18's. The event will be chip timed by Premier Timing Systems. The first 3 men and women will be presented with hand crafted Irish slate trophies, designed and manufactured by Christy Slattery of Latteragh Crafts. Every 25th finisher will receive a Borrisoleigh Mile Mug which were designed and manufactured by Noel Cahill of Mr. Sports Gift. There will also have a draw amongst finishers for Easter Eggs which were all sponsored by members of the Track-Attack Club.
 There is an open invitation to all to come to Borrisoleigh on Monday and witness a wonderful community event. RUN IT, JOG IT, WALK IT – JUST DO IT…
---
Book Launch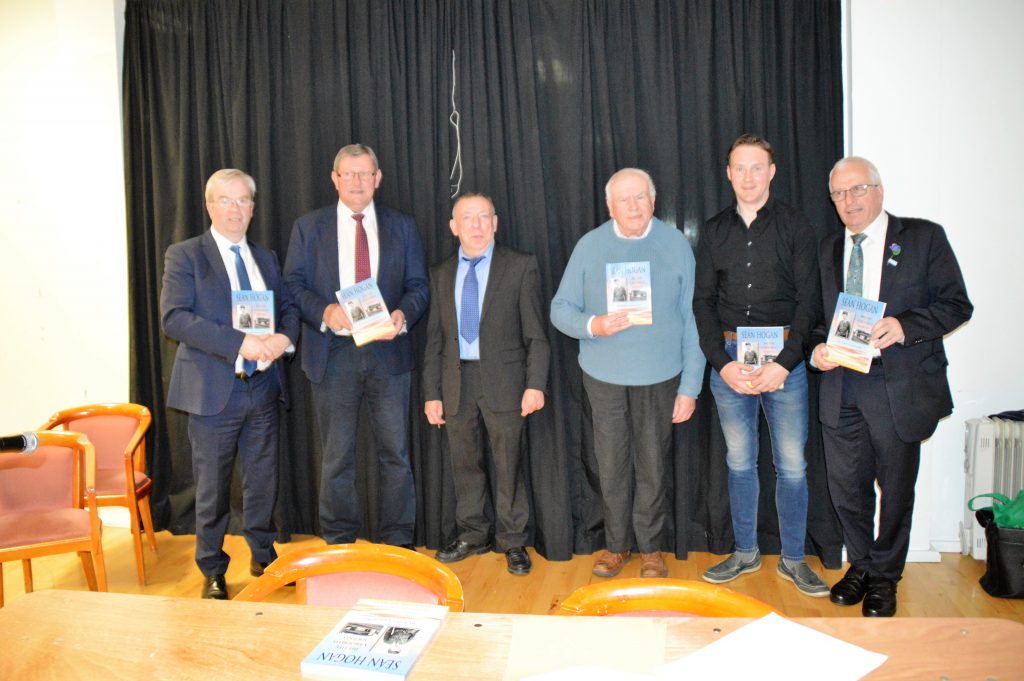 A word of appreciation to the people of Borrisoleigh who came to the Excel Centre in Tipperary for the launch of my book; SEAN HOGAN, – His Life – – a troubled journey.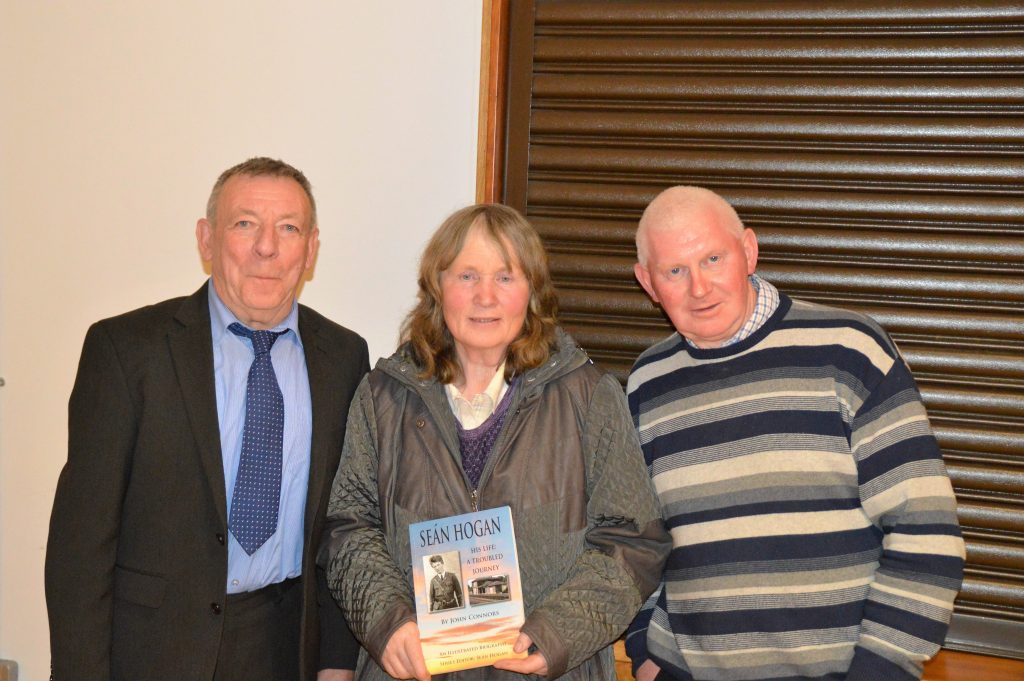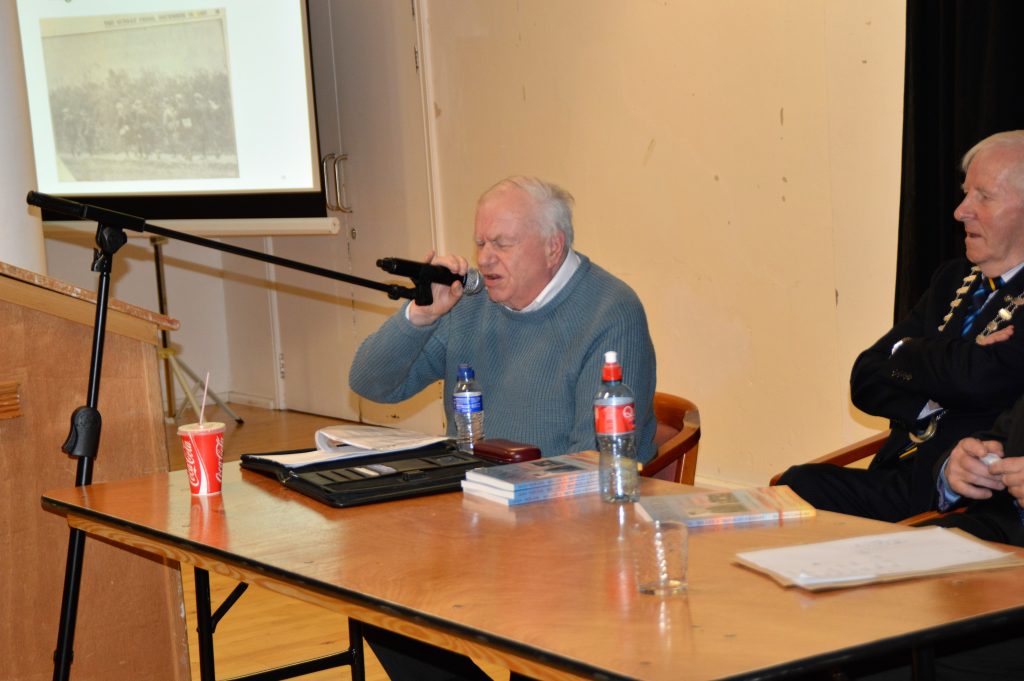 Special word of thanks to Derry Bourke who sang; THE STATION OF KNOCKLONG and to Paudie, for his singing; THE GALTEE MOUNTAIN BOY. John Connors.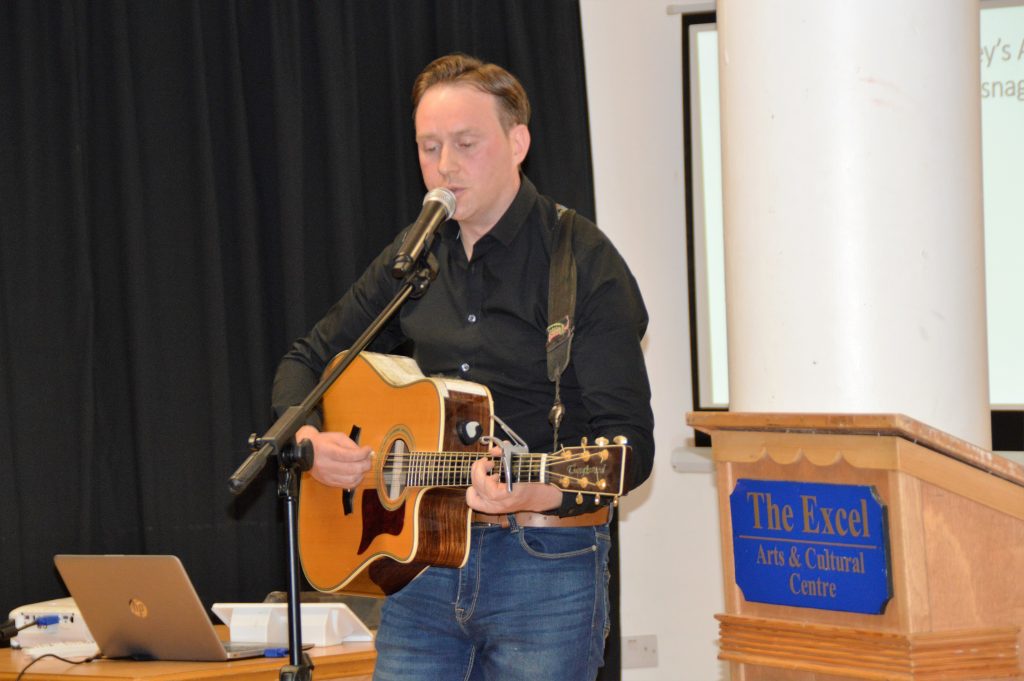 ---
Borrisoleigh Active Social Club
Borrisoleigh Active Social Club held their April meeting recently.
The following are some of the events coming up. May 1st we are heading to The Manor Stone and Garden Centre in Ballacolla and there are a few seats available on the bus if anyone is still interested in booking a seat.
On June 19th we are heading to the Dáil.  We can't take anymore names for this trip. There has been a change in our arrangements to head to Galway in September.  We would be leaving Borrisoleigh on September 15th for 3 nights B&B and evening meals in The Ardilaun Hotel Galway . 2 day trips touring and a night of entertainment in the hotel.
Anyone interested in any of the above please contact Lucia 0863961211.
Pilates class for our members continues every Tues at 6.45pm in the Community Centre Borrisoleigh. Everybody is welcome.
---
Borris-Ileigh GAA Notes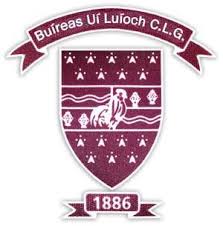 Borris-Ileigh GAA Club Golf Classic 2019:
The 2019 Borris-Ileigh GAA Annual Golf Classic will take place this year across the weekend of 3rd and 4th of May in Rathdowney Golf Club. We encourage all from near and far to come along for a Round in what is guaranteed to be a great day out for all with food and refreshments provided for all on the day. Entry for a team of 4 is €140 and sponsorship of a tee box is €50. The Tea Times are open for bookings as of now, so to get your bookings in contact Martin Fahy (087) 2608780 for all of the details. Don't hesitate to spread the word, we look forward to seeing you all on the 3rd and 4th of May.
---
Knitting Group
Knitting group every Wednesday in the Community Centre from 10.00am to 11.30am. For details contact 086 3098982. New members always welcome.
---
Pic of the Past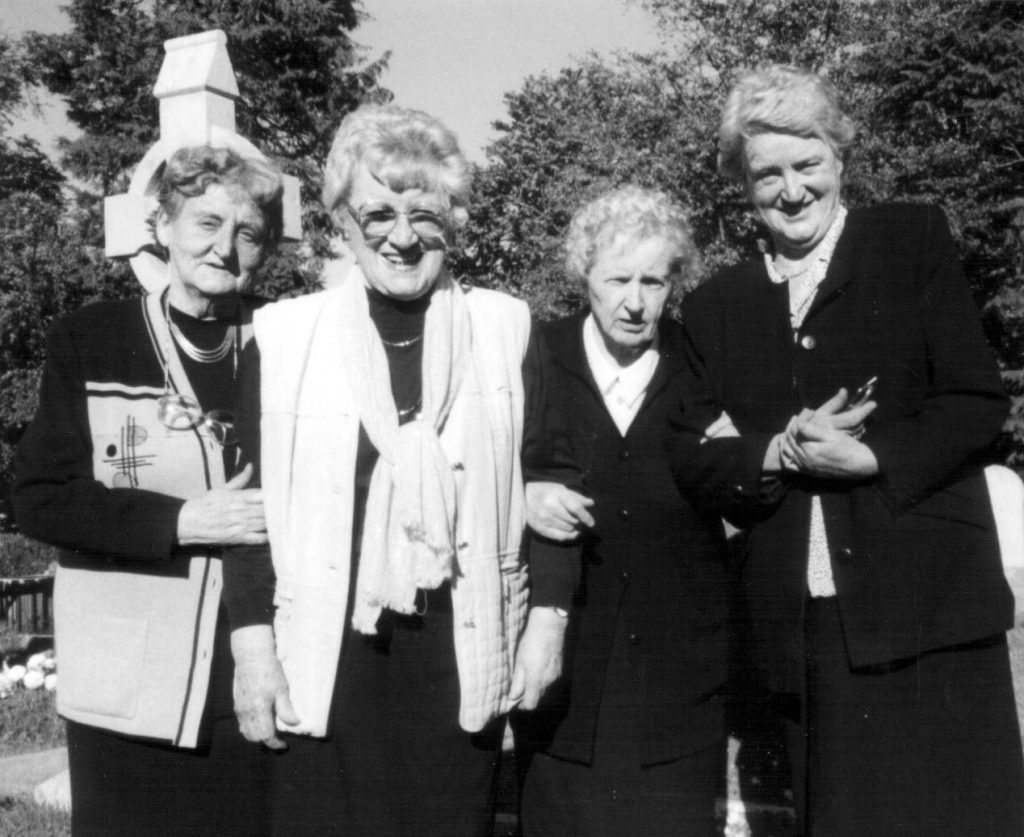 Shanahan Sisters
Tess Groome, Rita Corbett, Josie Kinane and Mary Collin
Also read
IFA WELCOMES SUPPORT FOR IRISH HORTICULTURE IN CLIMATE ACTION REPORT
Lowry Welcomes Funding for Tipperary Animal Welfare Organisations
I welcome the announcement from the Department of Agriculture today that six Tipperary Animal Welfare Organisations will benefit from €86,000 between them.
Applications for 2020 funding will be open soon. All applicants must be registered with the Charities Regulator.
Cappanagarrane Horse Rescue, Mullinahone – €6,000
Great Hounds in Needs, 7 Cois Coille, Kilcash, Clonmel – €2,000
Mo Chara Animal Rescue, Ballygemmane, Thurles – €14,000
PAWS Animal Rescue, Mullinahone – €45,000
Roscrea SPCA, Roscrea – €18,000
The Haven Rescue, Tipperary, C/o 26 The Haven, Roscrea – €1,000
Funding for Animal Welfare Organisations is vital for them to continue to carry out their work.
Drivers continuing to receive mixed messages about NCT testing inspections
Independent TD and General Election candidate Mattie McGrath has written to the Minister for Transport, Shane Ross, and the head of the NCT Test service, to seek immediate clarification around the suspension by the NCTS of its vehicle lift inspections. Deputy McGrath was speaking after reports were made that several NCT Centres have resumed full service; a claim that is contradicted on the NCT national website which says that the suspension remains in place across the NCT network:
"There is huge confusion around this issue and drivers are getting extremely frustrated by the mixed messages that they are receiving.
The NCTS are also saying that those drivers who have presented already and who have 'failed' their test due to an inability to access the underbody of the vehicle should hold on to their report to present to Gardai if challenged for a not having a valid NCT Cert.
I have spoken to a number of gardai however and they have assured me that they have received no instruction in this matter in terms of applying discretion to drivers.
Drivers need to know if they are going to have penalty points applied or not.
There is also the question of why these faults were not identified as part of routine reviews at each individual testing centre. Was there any need to suspend the inspections across the entire network?
We need answers to these questions so that confidence can be maintained in the NCT service and so that drivers can be free of the concern that they are going to be penalised for faults in the system outside their control," concluded Deputy McGrath.
Improved pay and conditions for childcare workers is a priority for FF – Goldsboro
Fianna Fáil General Election candidate for Tipperary Cllr. Imelda Goldsboro says her party will address the current inequality faced by childcare workers if elected to government.
Cllr. Goldsboro made the comments as thousands of childcare workers travelled to Dublin yesterday to protest against their pay and conditions.
"Early childhood care and education is one of the most important parts of any society and the people charged with taking care of our children should not have to march on our capital to have their voices heard", said Cllr. Goldsboro.
"Many of these workers have third level qualifications but their pay simply does not reflect that.  Fianna Fáil is committed to securing a Sectoral Employment Order for staff in the early years sector to ensure better pay and conditions.
"We will also bring forward measures to make childcare more affordable for families across Tipperary and right around the country.  There are simply not enough childcare places, and the creches and early childhood centres are being swamped with additional paperwork and increased costs.
"Insurance is a huge issue for the majority of childcare providers and we have situations now that creches are closing because they can't afford to stay in business.
"Fianna Fáil is pledging to tackle these issues head on.  We will establish a new €10 million commercial rates relief fund, which will provide important support to creches who are crippled by commercial rates. We will also increase the National Childcare Scheme subsidy for ordinary workers with an investment of an additional €81 million to increase the universal childcare subsidy from €20 per week to €80 per week.
"Yesterday's rally led by the Early Year's Alliance should not be ignored by any public representatives or those seeking public office. It is paramount the next government tackle this crisis head on. It is something my Fianna Fáil colleagues and I are committed too," concluded Cllr. Goldsboro.